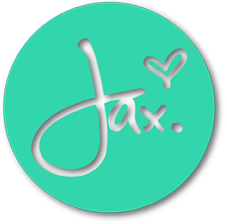 … of fun, inspiration, personality. Here, anything goes where food is concerned.
I'm not the girl next door, more like the one, 3 fences over.  Door wide open, music blaring, dancing, with a spatula in one hand, stirring a red wine jus and a glass of fabulous Central Otago pinot in the other.  If the duck burns, never mind, there's always fresh ciabatta; butter and brie.
Amongst these colourful pages, you'll find a direct feed to all my creative development, stored for you and delivered in recipe form from my online kitchen.  Feel free to browse through my regular blog posts to discover where I am and how I keep out of trouble!!
My recipes are totally accessible, delicious and full of personality, be it using your own pantry, homegrown tucker, the local shop, farmers market or my absolute favourite, foraged from the streets and parks in my 'hood!
Ultimately my passion is to cook and inspire with hints, tips and kitchen tricks and let's not forget Jax Food Hax ! Delivering assistance for you in your kitchen, your pantry, for your family and where everyday meals are concerned.
In my universe there's no waste or stress in the kitchen – just giggles and nibbles my peeps; giggles and nibbles.
Jax Xx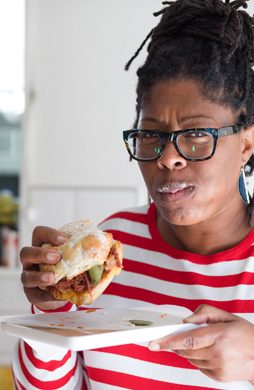 If you'd like a juicy slice of 'Jax' contact me now to secure a booking,  just get in touch and let me know what's cooking!  I'm also available for recipe development & image packages: creation and production of online digital content. Variety is the spice of life and my happy place is presenting interactive cooking demonstrations, event hosting/MC duties, to foodie travel tours, speaking engagements or if you're unsure let's just have a chat! Look forward to hearing from you. Xx