About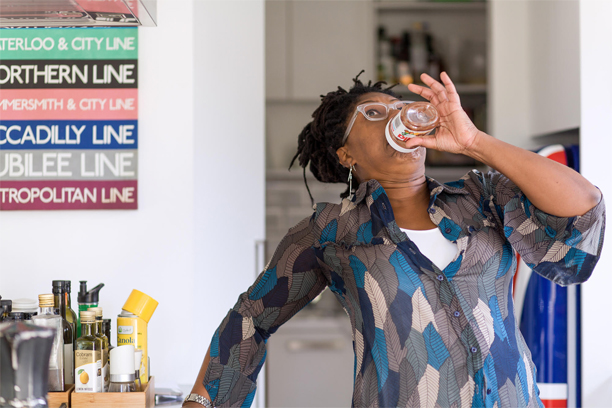 I'm an inspirational cook and just love to mix it up by blending a pinch of cockney cheek, with a cup of Jamaican personality, all served up on a homegrown kiwi plate.  And, if you can't keep up with my pace or you're trying to track me down, you'll always find me in the kitchen at parties…….
I've been cooking since I was 7 for my large family, back in London and then, of course as a mother myself! However, my springboard into this foodie world – where passion meets purpose – was boosted by one of the most incredible and transformative experiences of my life, thus far. Entering MasterChef NZ and completing to the very end, where I ended up in the final with Nadia Lim.  A rollercoaster ride of mammoth proportions, which I would do again in a heartbeat.  I love the quote "the greatest treasure is found on the other side of fear," because in my experience, it's bloody true!
I'm a mother to two amazing men and live in Christchurch, New Zealand.  I love where I live and like to get involved in any way I can, whether feeding the homeless, supporting charities or restaurants and cafes, post earthquakes and new to the rebuild of this amazing city. My community is important to me, because it's the framework of where I live and ultimately who I am.
Amongst many other things, I have 2 best selling cookbooks under my belt: Jax Cooks and Union Jax.
I was the first ever woman of colour in New Zealand, chosen to represent one of the largest grocery chains in Australasia. For 8 years, I was the face and ambassador of Countdown supermarkets very successful; TV commercial "Feed 4 for $15" everyday meals campaign. Injecting me into the kitchens and living rooms of many kiwi homes and becoming a trusted household name and inspirational choice where everyday food is concerned.
My hosting / MC skills have extended to the international platform for all things of world, music and dance at WOMADNZ "Taste The World" stage, where I interviewed legends such as Tama Iti, Arrested Development and our own home grown and sensational Louis Baker.  I'm also very proud to be the Host/MC and Food Ambassador for GROW Ōtautahi, Christchurch's annual Garden Festival.
In 2017, I excitedly launched my online channel Jax Food Hax, offering tips, tricks and skills to rejuvenate and pimp up any pantry and reignite passion for home cooking. You will slap your head and laugh at the simplicity of it all, but before long they will become your everyday essentials. Which today has a global audience of over 2.3 million and a following of 121k on TikTok.
Yes I love Ottolenghi, yes I love Jamie, yes I love Nigella, however, ultimately, I am all about great, seasonal ingredients and the reinvention of incredible homemade meals from your own stocked pantry, to inspire you in your home, for your family. Like music soothes, uplifts, inspires, nourishes, that's how I cook, everyday; all the time.
As well as all that, I want to add here, I wouldn't be doing my job properly if I didn't give back as much I take from the universe.  That said, I have been very fortunate to work with many amazing charities; Dress for Success, Christchurch City Mission and the Cancer Society.
If you'd like a slice of me, I'm available to pimp up your personal pantry. Recipe development, speaking engagements, MC/Hosting, cooking demonstrations; also if you're a brand and would like to engage me to enhance your profile or product with content creation and / or online digital demonstrations, please contact me for details of my amazing packages.
In my world it's all about fun, giggles and nibbles my peeps.
Thanks for reading. Xx