Every March, I have to pinch myself, as my flight takes me past  the summit of Mount Taranaki into New Plymouth for WOMADNZ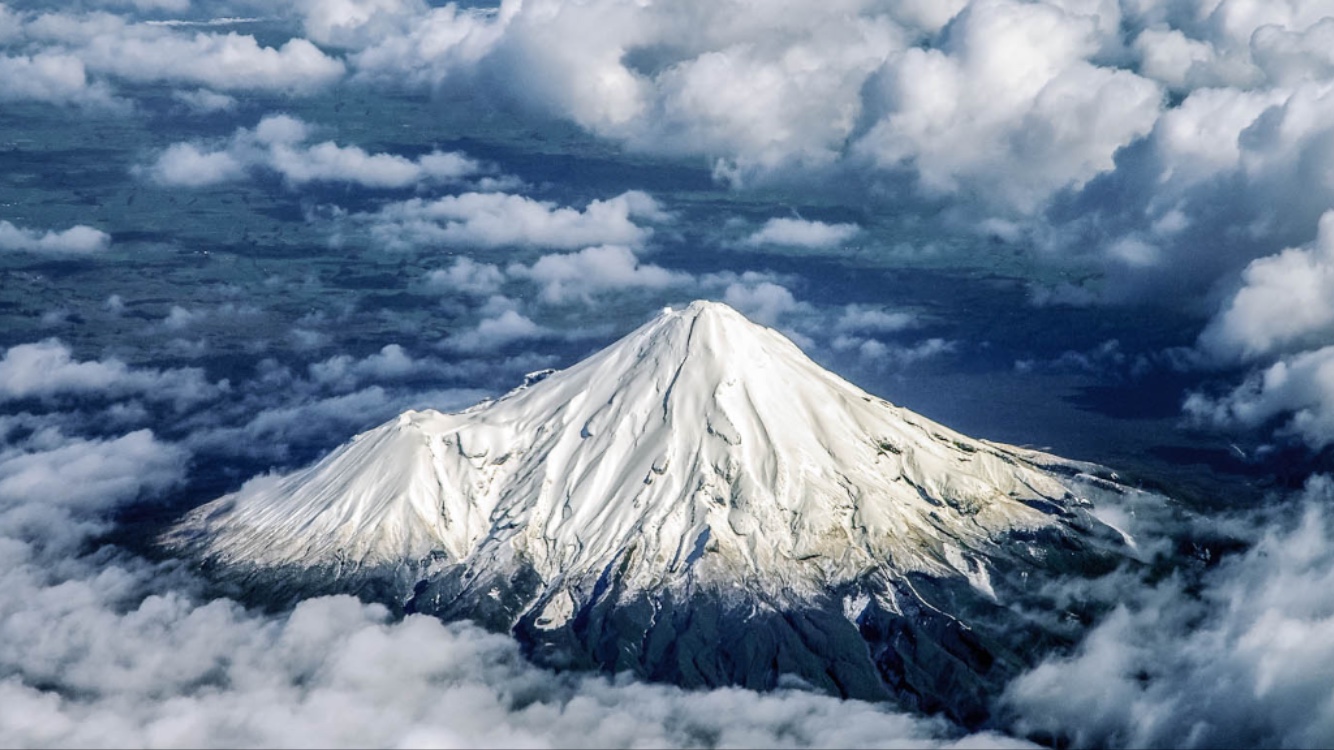 … an international festival combining a World of Music and Dance.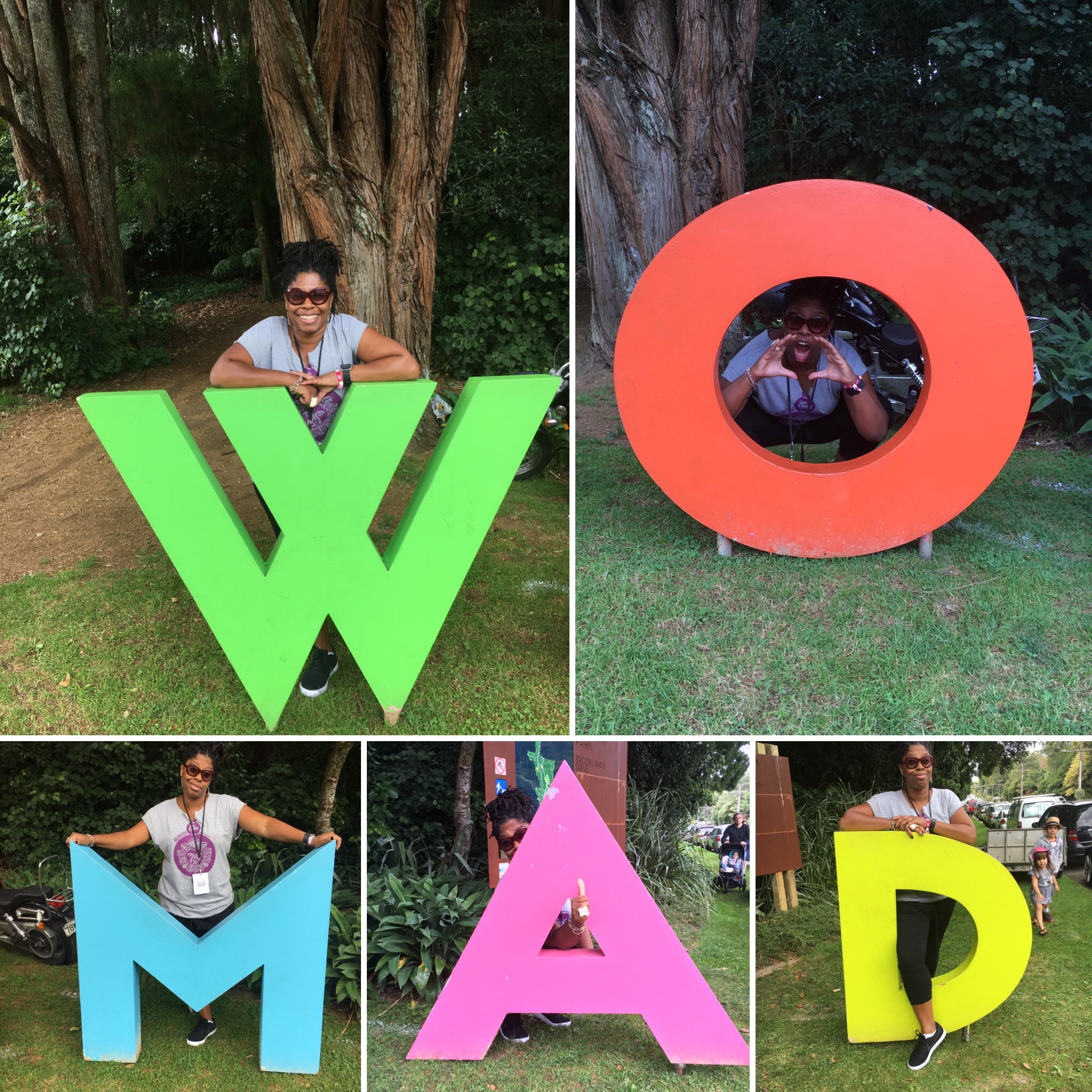 If you've never been, then let me tell you, you deserve to gift yourself this once in a lifetime event that will sooth your soul, feed your mind and enlighten your life.  This 3 day event inspires young and old alike, generates such a buzz of enthusiasm for everyone and also its outward community.  New Plymouth pops like a champagne cork with energy. It. Is. Infectious.
With a combination of amazing, world music, culture, dance, food (of course) all captured in the paradise of Brooklands bowl.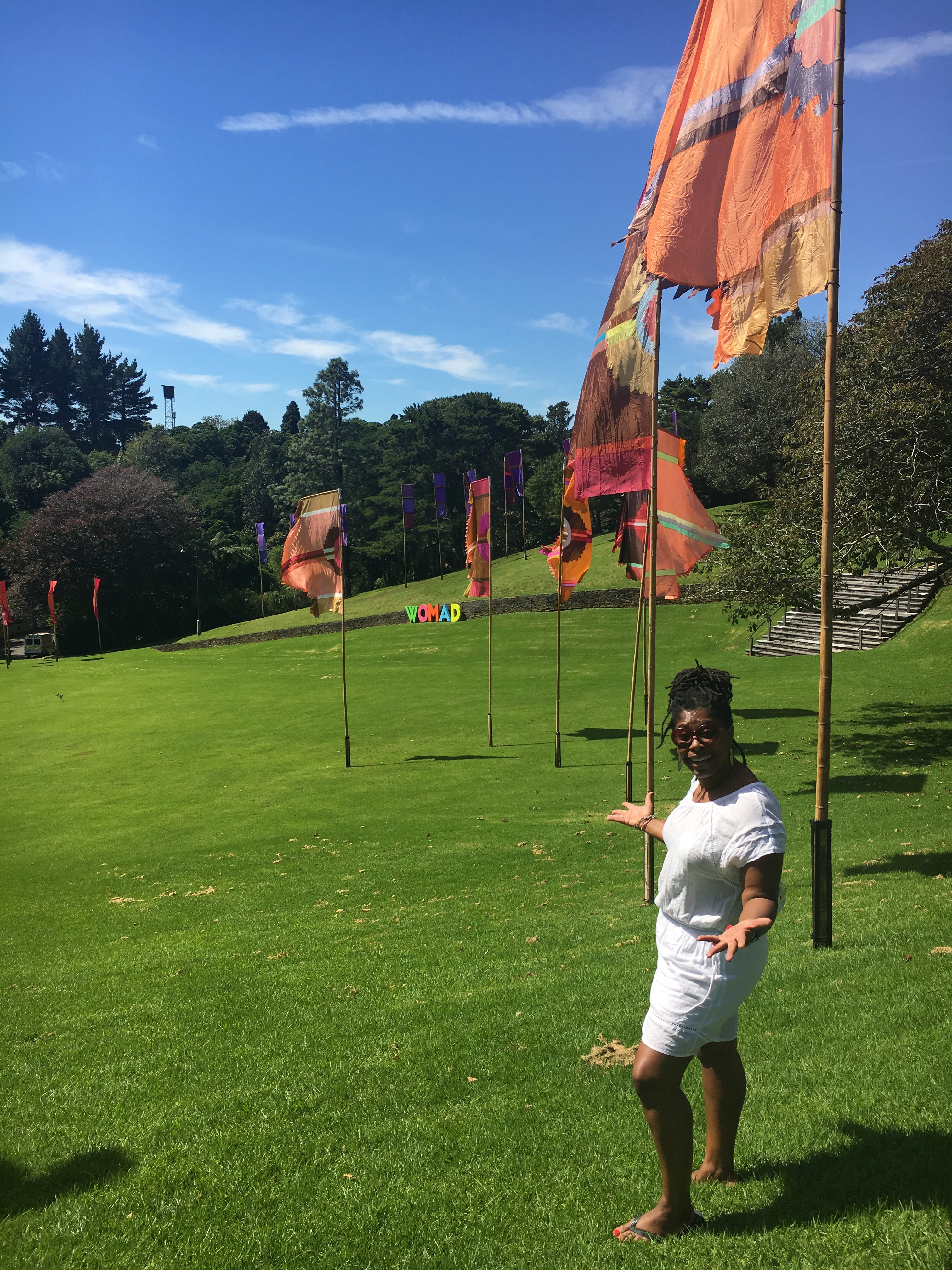 The terraces of Brooklands Bowl, the day before without the crowds.
So how did this wonderful relationship come about?
7 Years ago the WOMAD family invited me to become the Host and MC of Taste the World (one of 14 stages /  workshops in the festival). Snapshot! where artists are invited to join me as Host in what effectively is WOMAD's kitchen.  As an aside, everyone knows, the crazy, kooky, ad hoc behaviour happens in the kitchen at parties and so far, I've not been let down yet!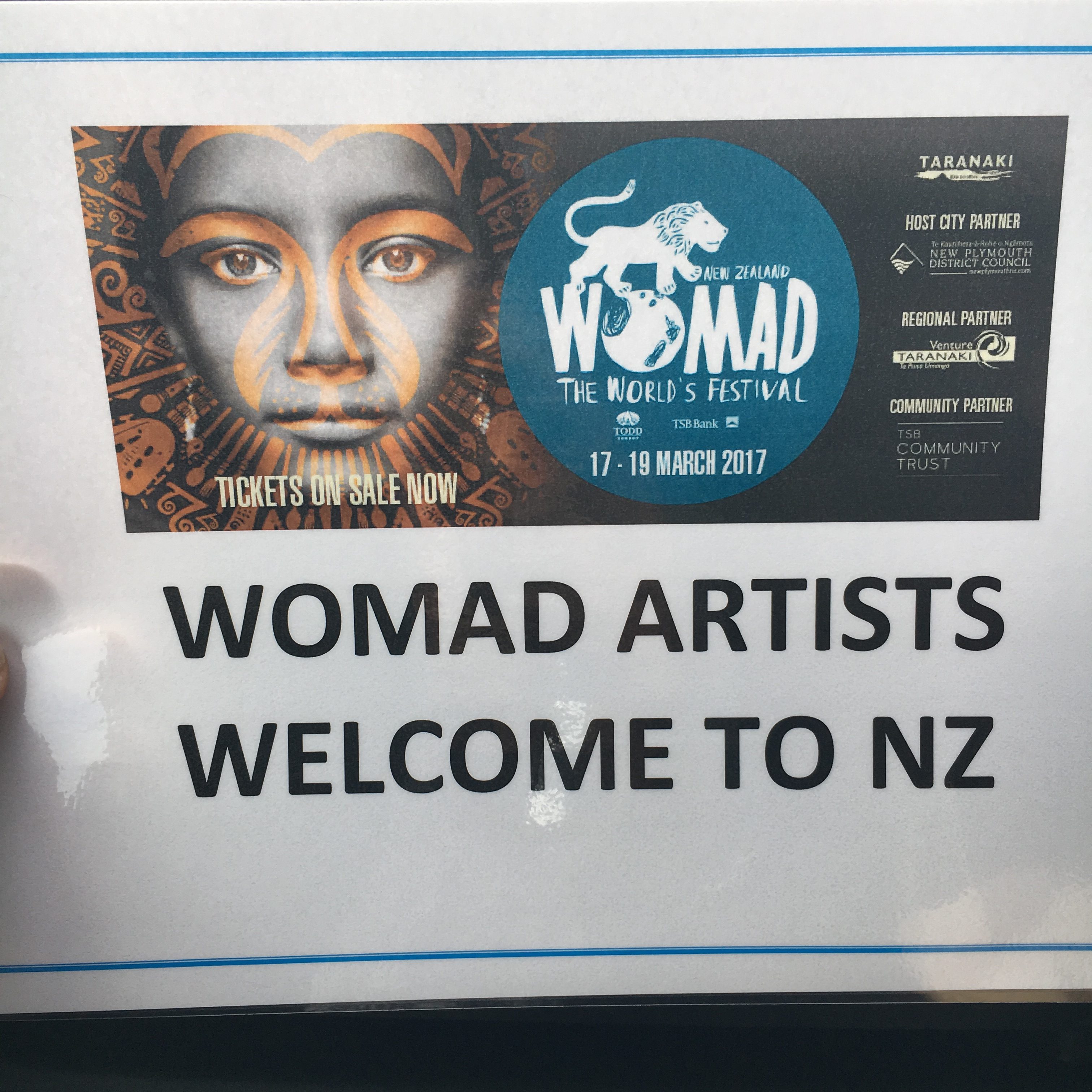 This sign, at the airport, always means the party is about to start on the bus into town….
It all kicks off with the artists arrival.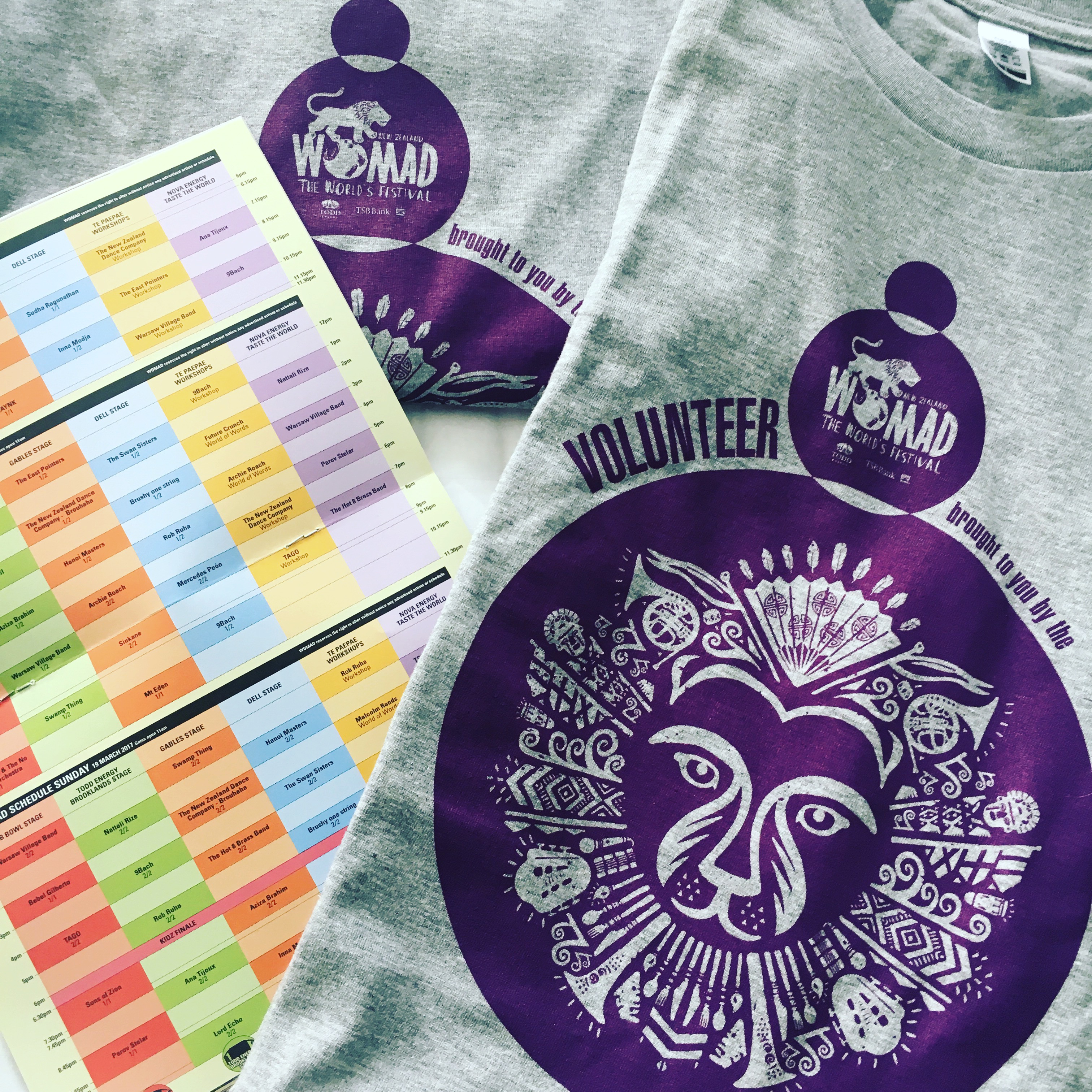 Head to my hotel room & there is it my Host Package, with T-Shirt, Lanyard, Wristband & Programme – happy place.
After check-in and change into our jandels, we all meander down to the beach in the hot sunshine to enjoy a welcome BBQ and jam session of massive proportions.  Imagine a band comprising of musical talent from the corners of the globe : Rapper from South Africa, bass player from Brazil. Austrian horn player. Oboe / Clarinet played by a Polish teacher (from a remote village).  On the drums and bongo's half a band from Senegal (who also have mad dancing skills) and just to throw it all up and out, an Asian deep throat singer from Inner Mongolia.  Welcome to a night of many veils and intoxicating oneness as the sun slides down….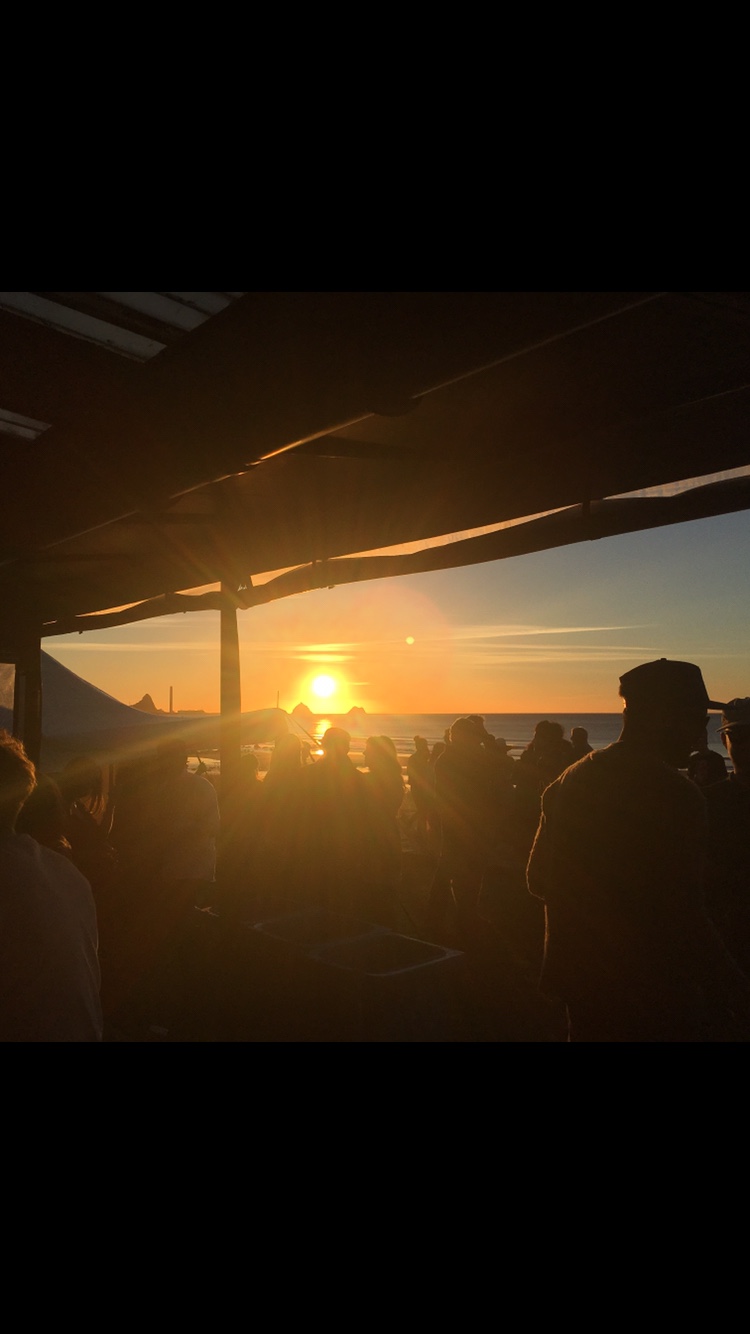 into the horizon over the stunning coastline of New Plymouth.
The festival kicks off, Friday lunchtime, but my gig doesn't begin until Friday evening  and I love to take in as much of this buzzy city as I possibly can, with all its bohemian, funky, arty delights.  Beginning with a festival habit, purchasing some vinyl then head to the Len Lye Centre for the latest mind-blowing exhibition.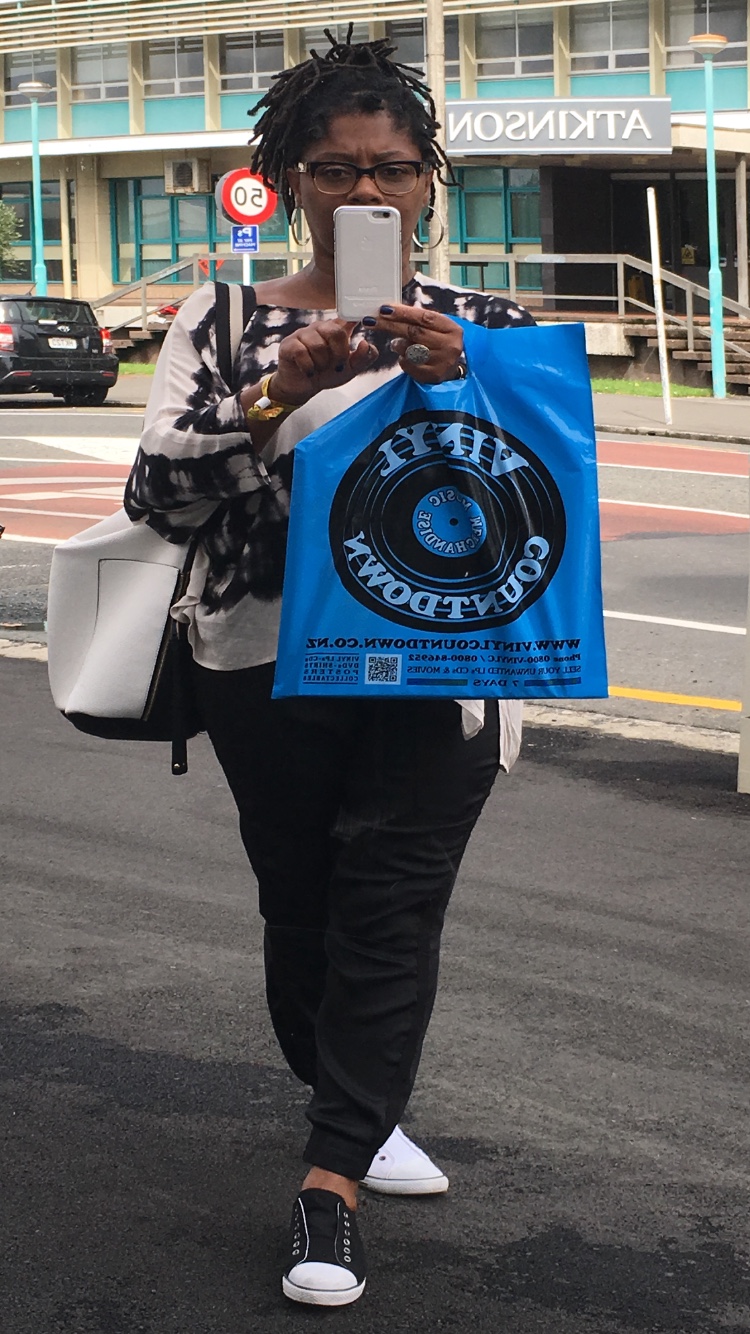 Yes, I am wearing one white, one black shoe (matches my handbag!)
Because the weather is always off the charts at this time of the year, I also like to take the scenic route into town via the incredible broad walk, that hugs the coast, stretching for miles taking you everywhere and nowhere all at the same time. Spectacular and I love it.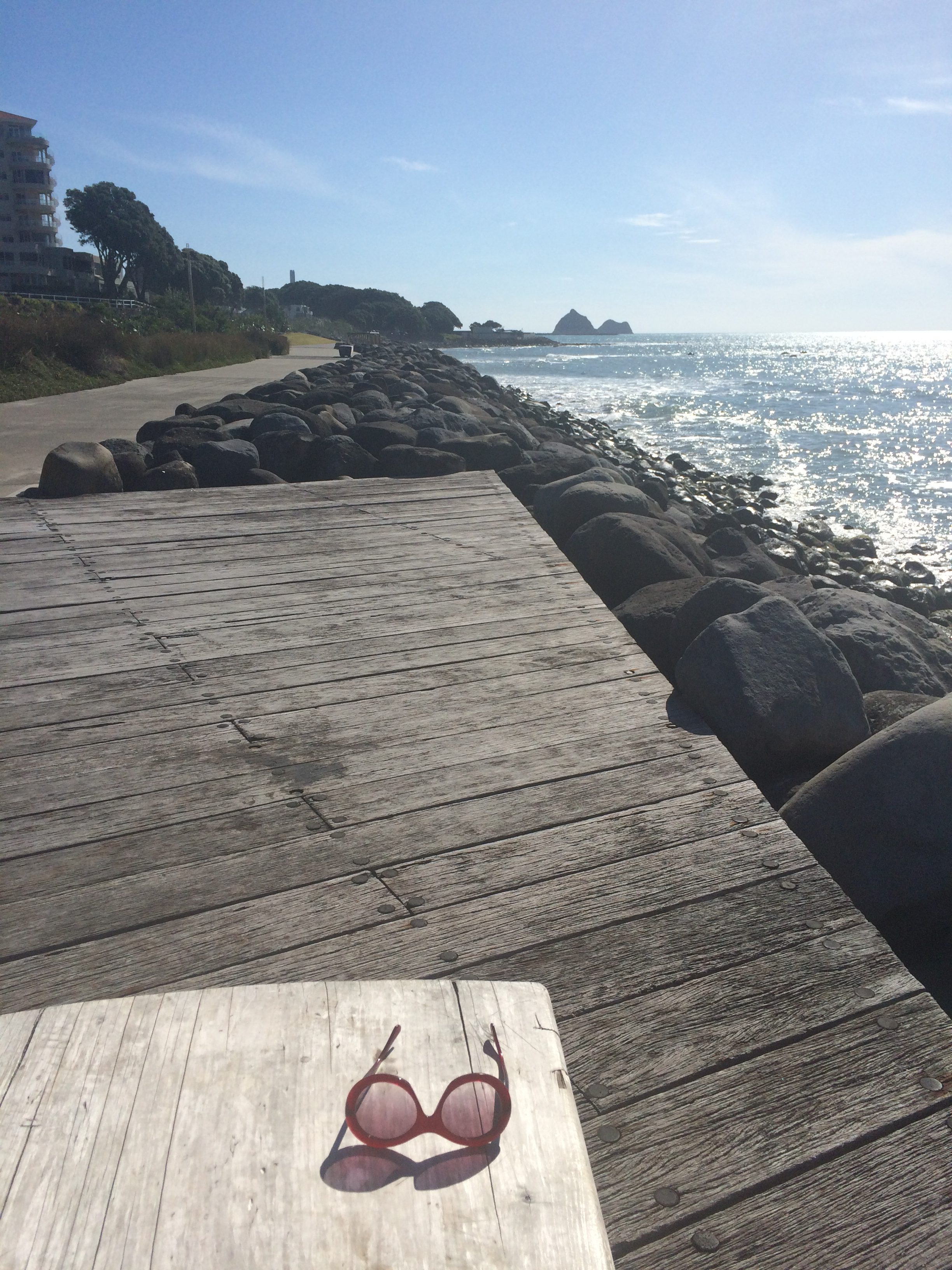 Check out my gorgeous Claire Goldsmith : Audrey (Hepburn) Shades my fave pair of face furniture to head out into the sunshine.
If you do get a chance to head to this breath takingly beautiful spot, ensure you make the most of the city, not just for the fab coffee, fashion, vinyl house, antique shops, bespoke donut houses and more, but all the nooks and crannies you won't want to miss.
This year the festival took off with an explosive momentum.  The Specials opened the bowl with a haunting rendition of Ghost Town.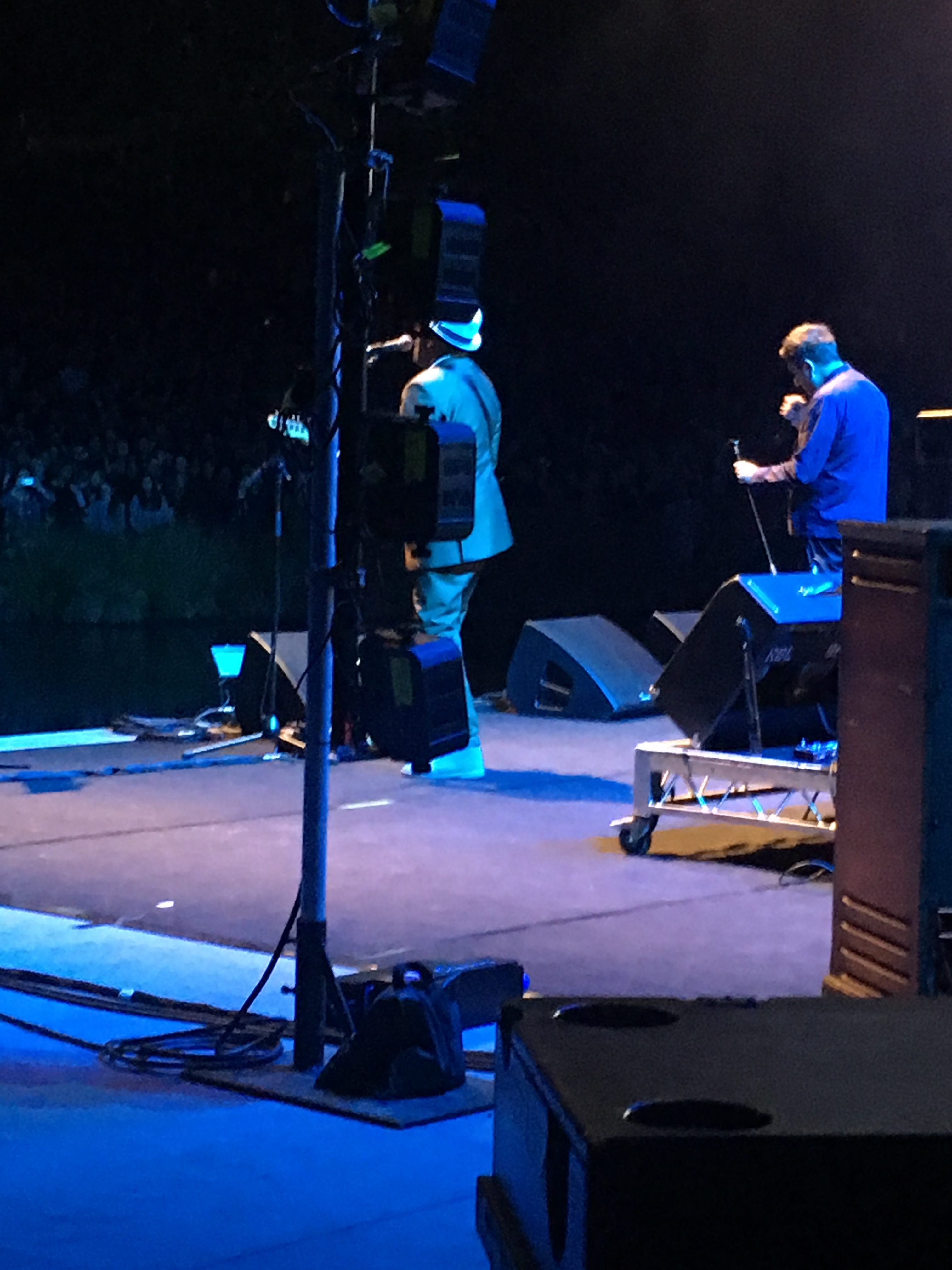 Backstage with The Specials, dancing like a crazy person!!
And my marquee took on a vegetarian flavour, with acts cooking up a storm, circumnavigating the globe : Chile – Ana Tijoux Band, Wales – 9Bach, Australia – Nattali Rize.  Poland- Warsaw Village Band, Austria, Parov Stella.  Louisiana/USA, The Hot 8 Brass Band. Colombia – La Mambanegra, Vietnam – Hanoi Masters and lastly but not least, Jamaica – Brushy One String.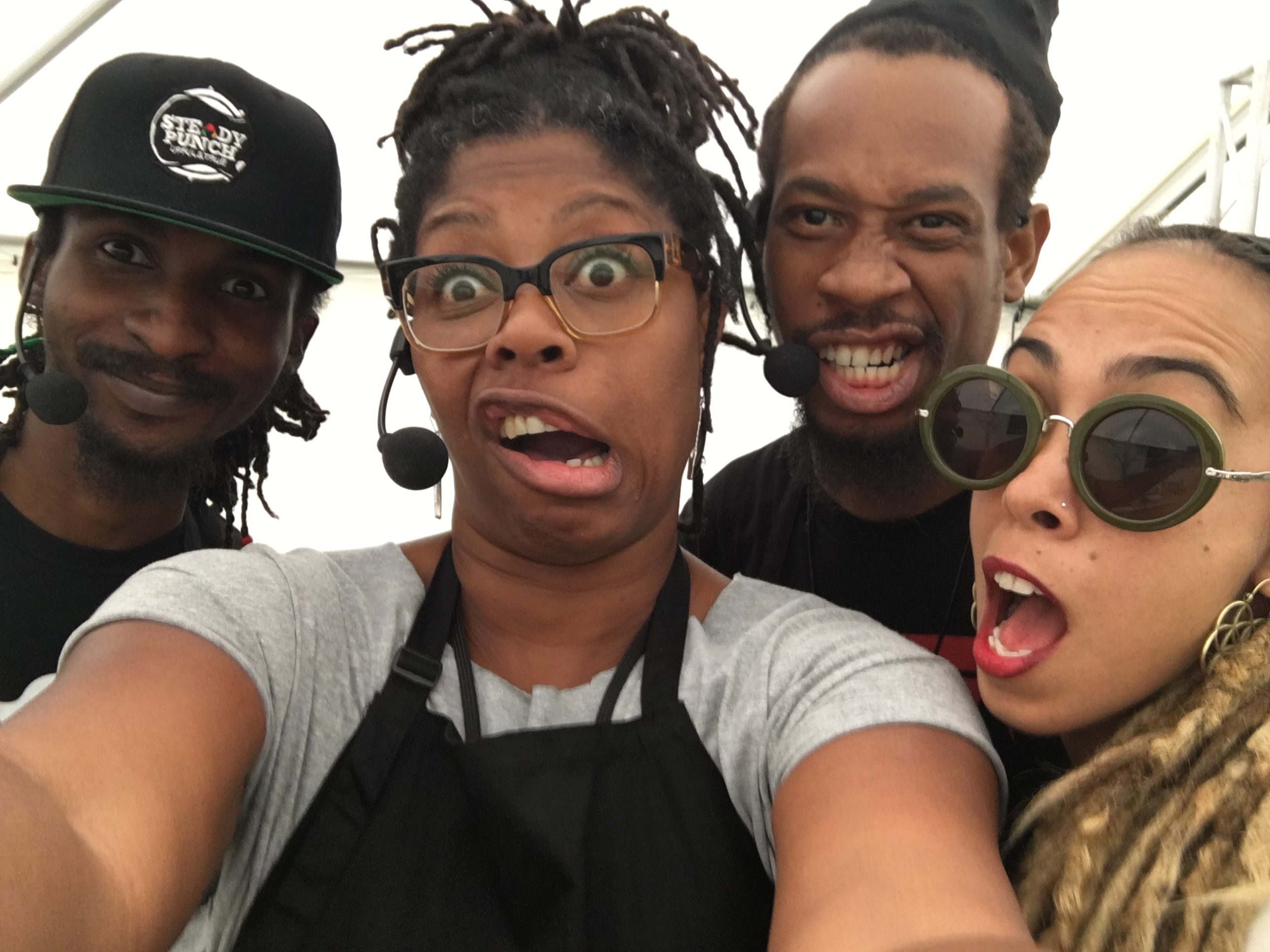 With Nattali Rize and her band cooking a Jamaican Dish : Upful & True Pot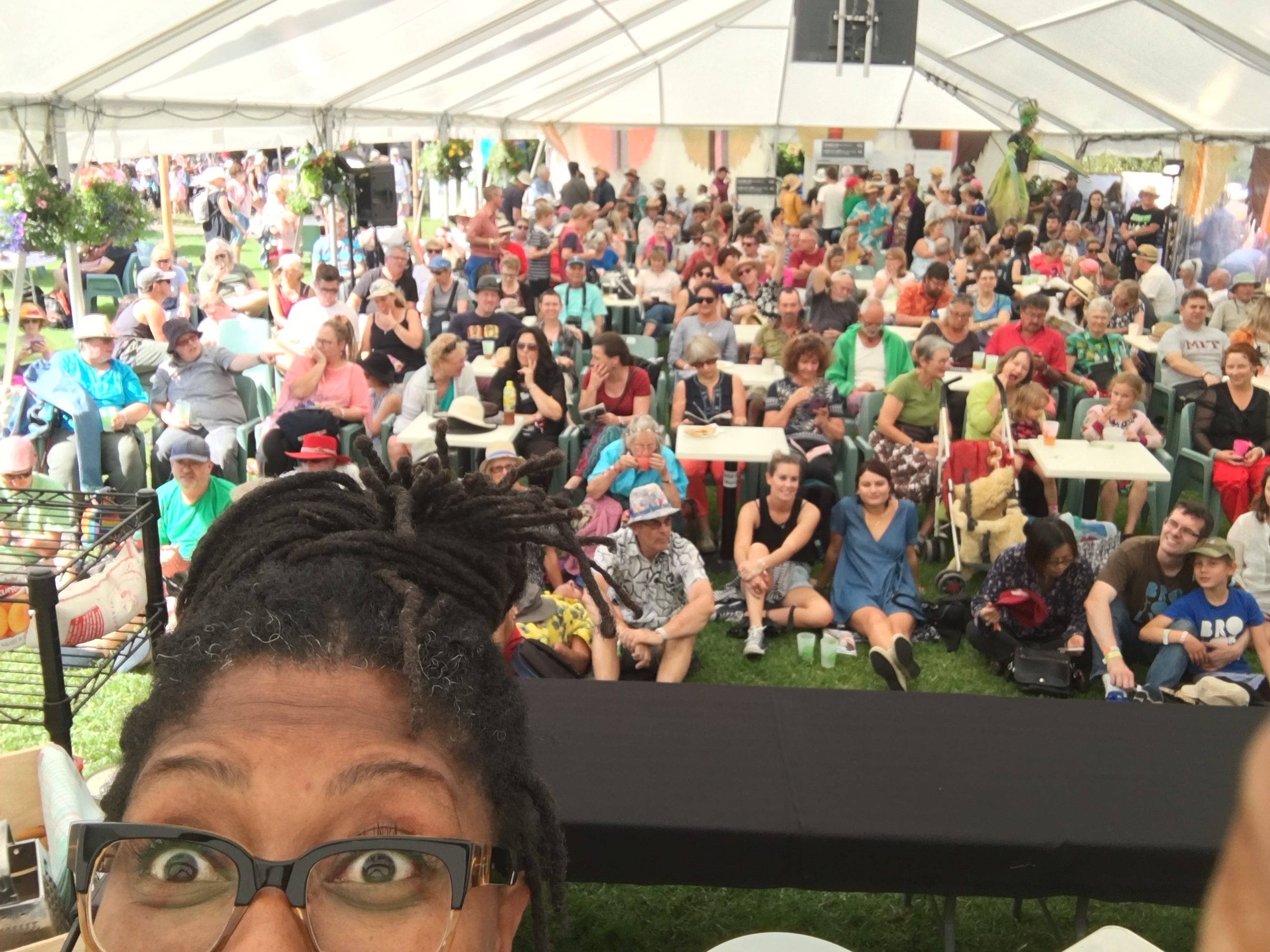 Taste the World marquee audience, getting ready for our first dish & artiste(s)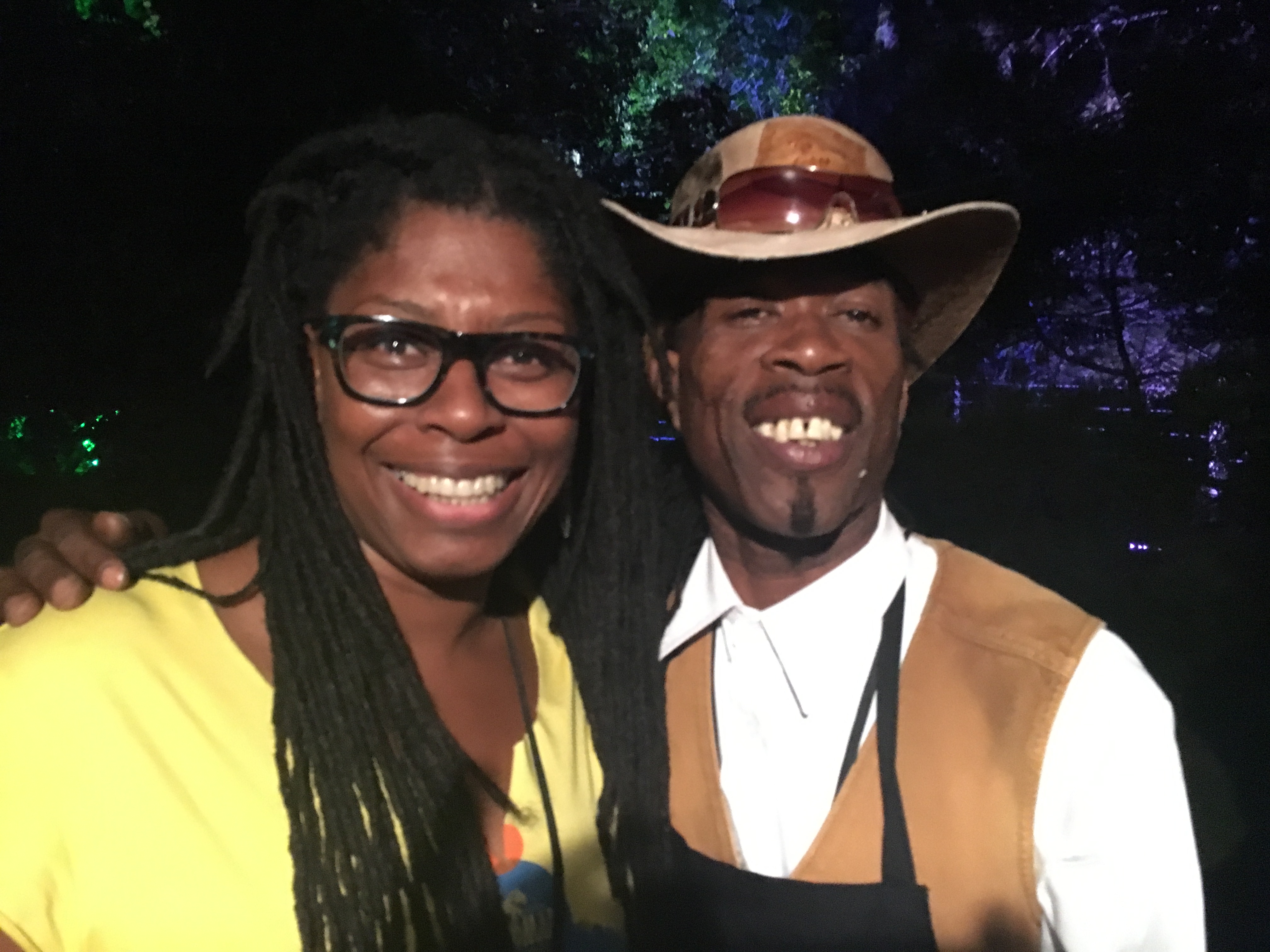 With my last act of the festival : Brushy One String – brilliant, funny, talented artiste.
The WOMAD flags chattered in the breeze as we enjoyed another year of festival fun.