I've been to many, many places in my life, but nothing, absolutely nothing prepared me for the wonder of this magical place. The Vietnamese legend says the Dragon ascended in Hanoi and descended here amongst the limestone outcrops dotting the ocean….. incredible.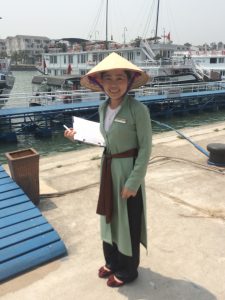 Welcomed aboard, The Bhaya Classic II, with a song from the crew, up on the deck, including the Captain…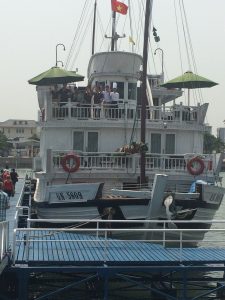 A berth to myself, beautifully prepared ….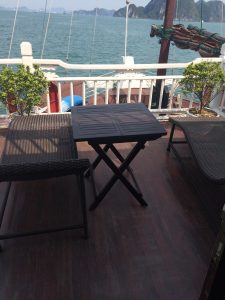 with my own little deck, looking out to the ocean.
Old school charm….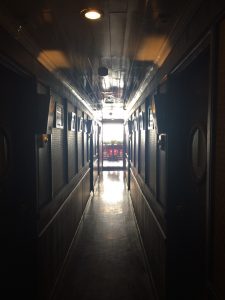 East meets west, not so chaotic…..time and space for everyone….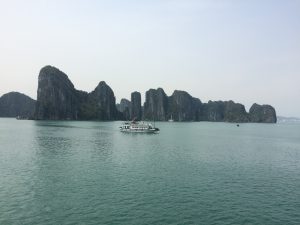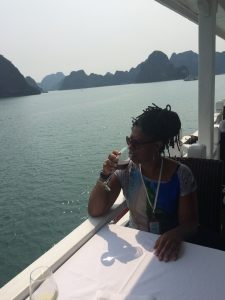 A few minutes to contemplate, the legend which also claims "the islands of Halong Bay were created by the great dragon from the mountains, as it charged towards the coast.  Its flailing tail gouged out valleys and crevasses.  When it finally plunged into the sea, the area filled with water, leaving only the pinnacles visible."
Well, I'll drink to that!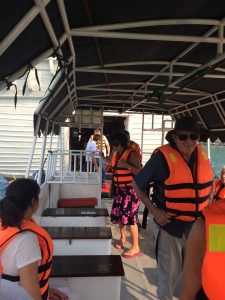 Safety vest on, and off we go to visit Vung Vieng floating village, via row boat.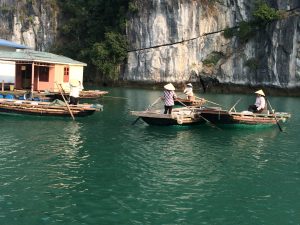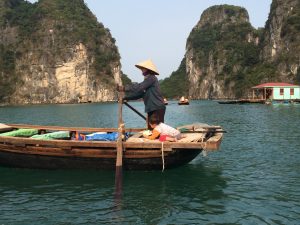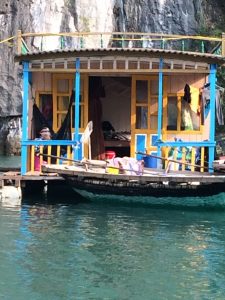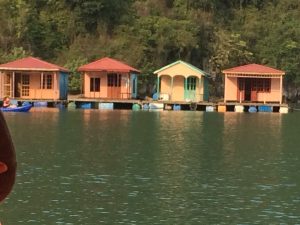 Row boat selfie – smile everyone!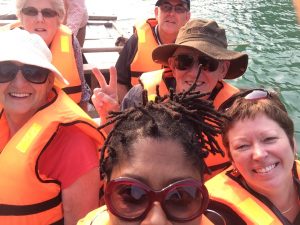 Our navigator…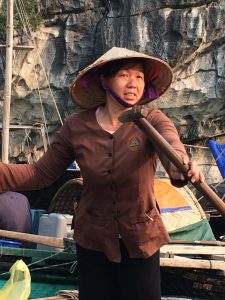 Out towards the delta…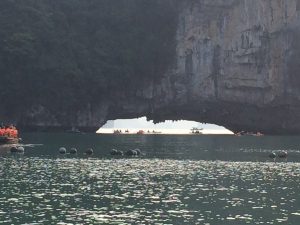 Back home for a quick drink, with the wonderful Andre, before dinner in a cave – eek!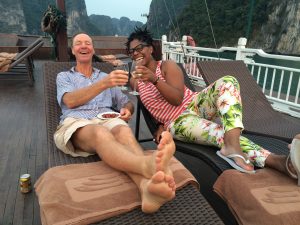 If you ever find yourself in Vietnam at a loose end, I thoroughly recommend a cruise on the Bhaya Classic II and ensure it includes dinner here…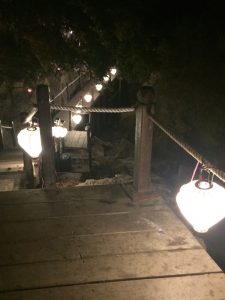 Escorted by tugboats to the mooring, where lanterns line the stairway up into the candlelit cave, dinner set for us, and us alone….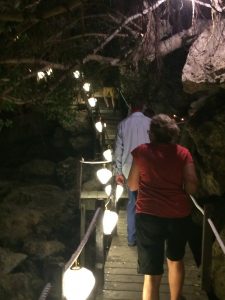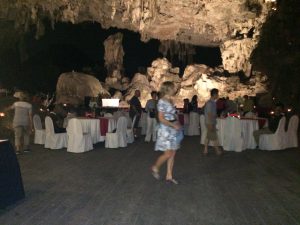 Dancing on the stalagmite stage….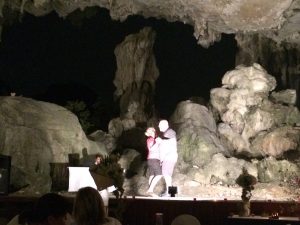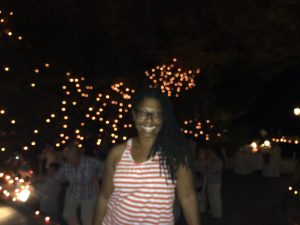 Candles everywhere, even in the highest nooks and crannies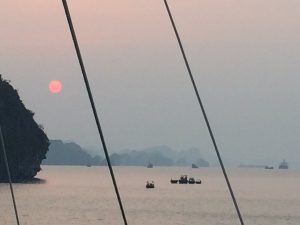 A breathtaking moment.