Set amongst the back drop of The Remarkables, in their innovative built-in cooking centre, Noel Leeming recently put on a stunning event showcasing their newly opened store in Queenstown.
As part of the celebration, I was there to meet, greet and prepare some fabulous things to eat, for the customers, who came along to take advantage of the amazing Specials on offer over the weekend.
The Fisher & Paykel area, boasts some of the most innovative and pioneering technology, not only in NZ, but the world. It was my absolute pleasure to demonstrate whilst using their cooktops, ovens and range of fabulous kitchen appliances, throughout the 2 day event.
The store opened at 9am sharp and as the customers excitedly began to browse, I kicked off with my first recipe, a beautiful canapé of Pea Guacamole…..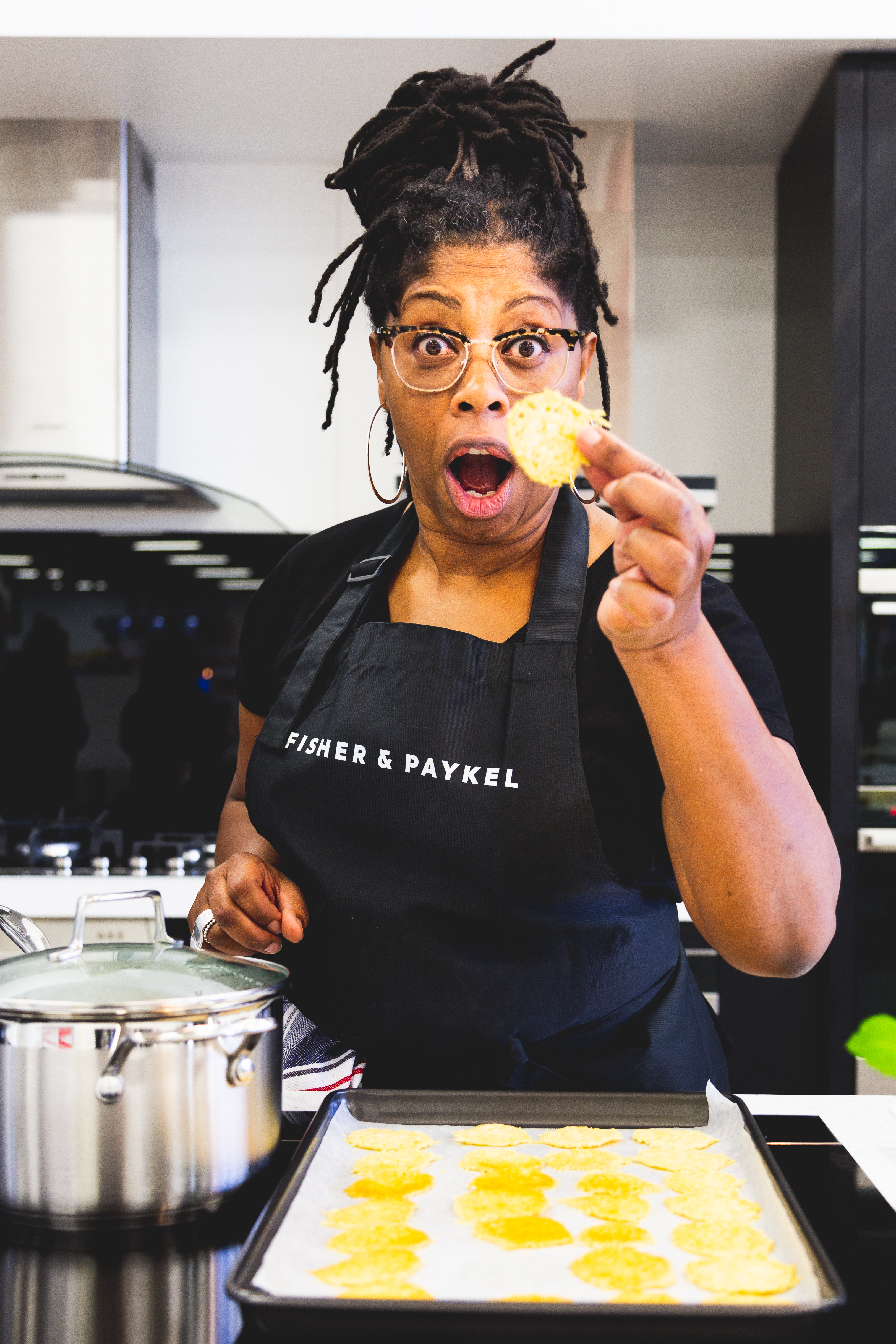 … on a light as a feather parmesan wafer.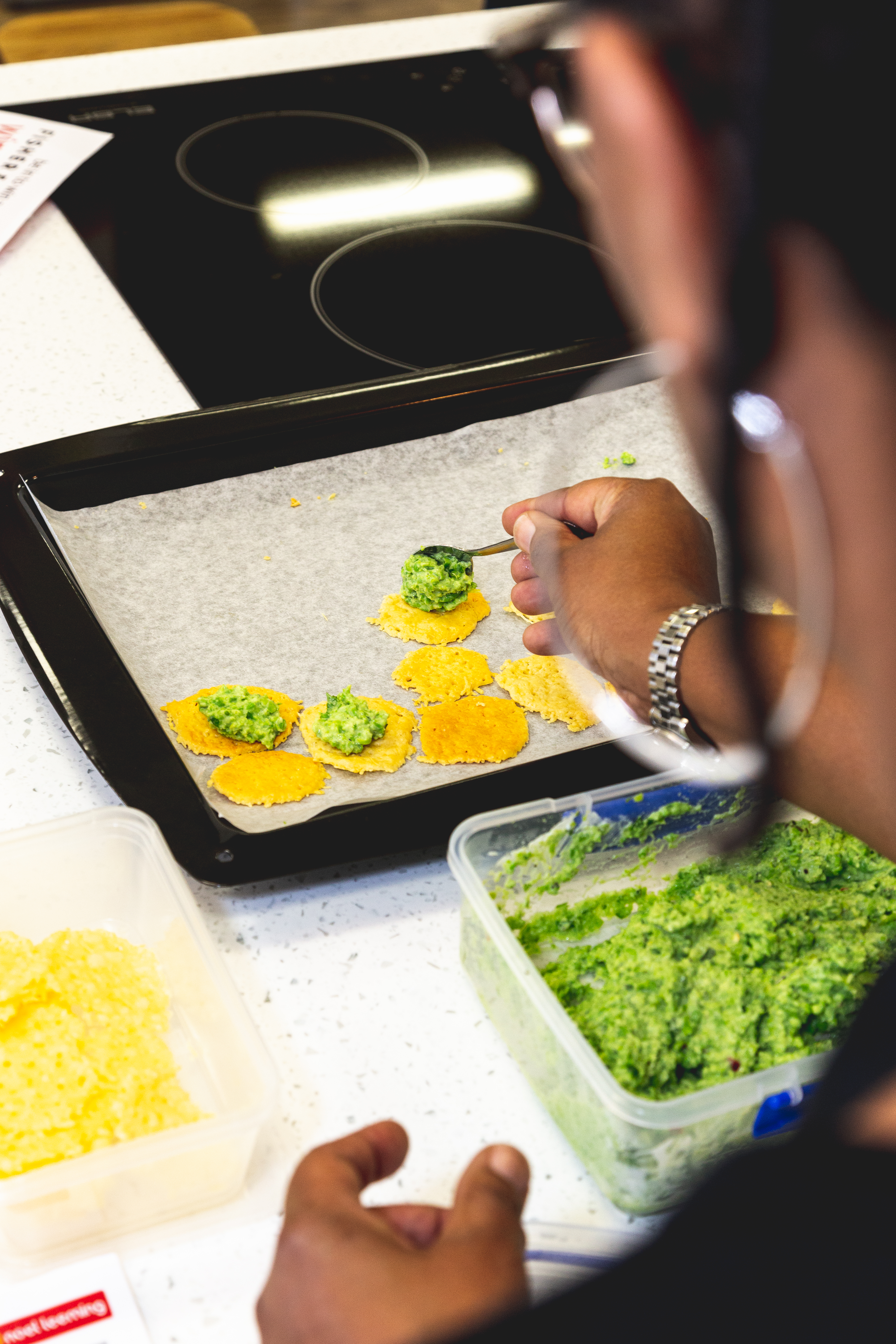 The event organised, specifically with the customers in mind, down to the last detail, by the diligent marketing team at Noel Leeming, with a huge concentration around in-store discounts, specials, competitions, prizes and of course myself.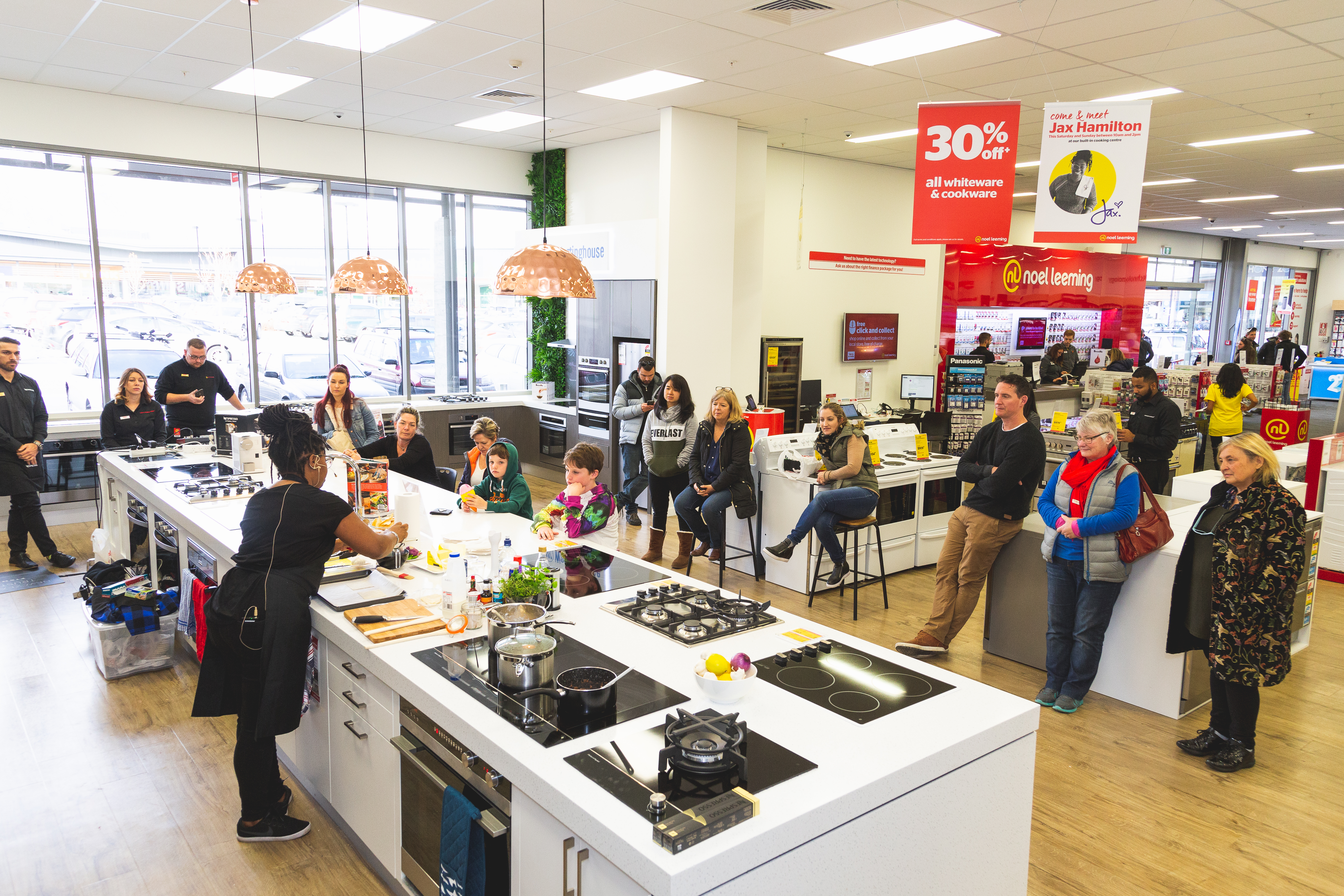 My second recipe, a personal favourite, which had the staff and customers alike drooling over the aromas: Jerk Chicken with Pineapple Salsa.  A cheeky dish with plenty of personality.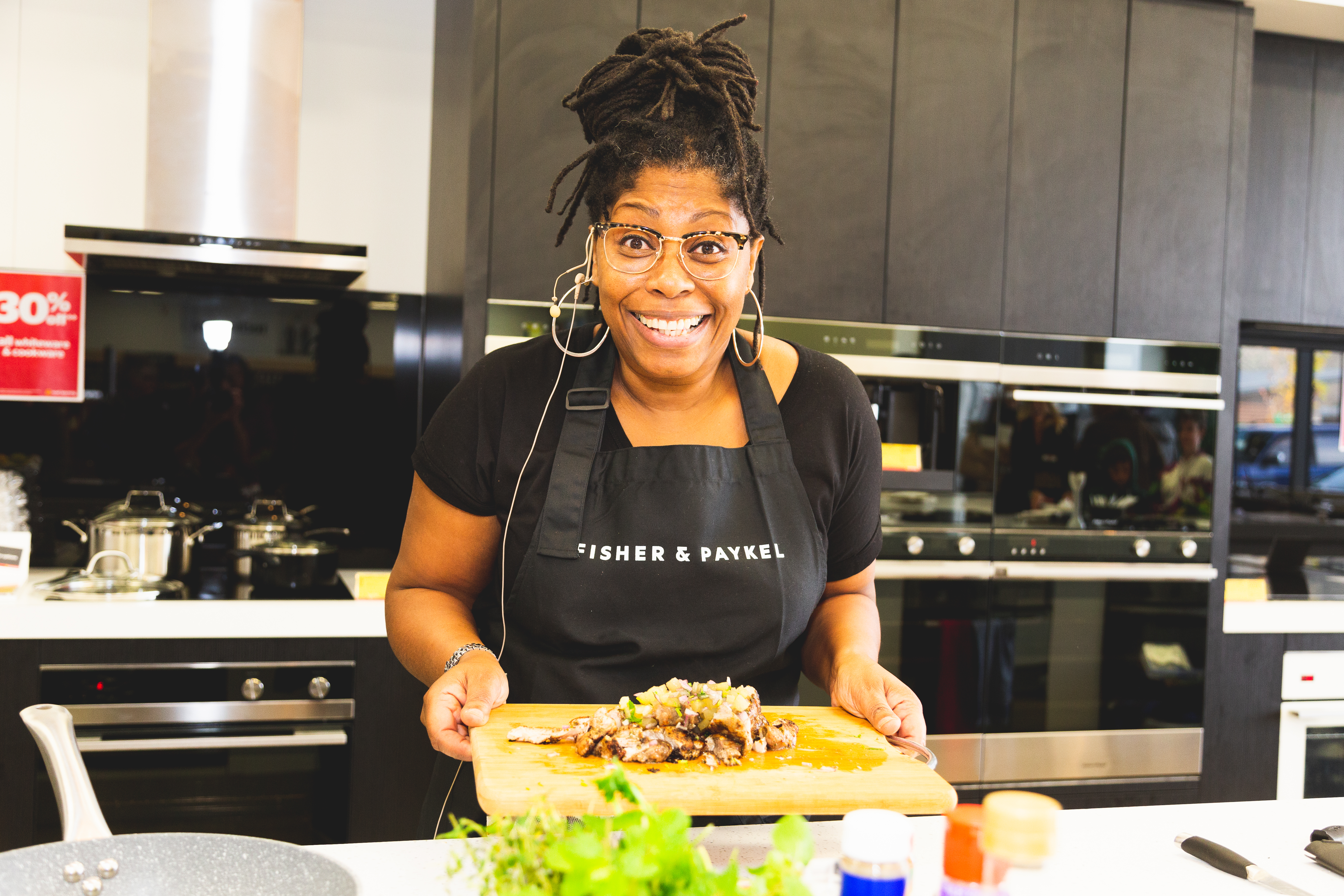 It was so cool to showcase Fisher & Paykel's stunning new Smart 5 Zone, Induction Cooktop, which delivered seamless quality, without compromise and it was so easy to travese between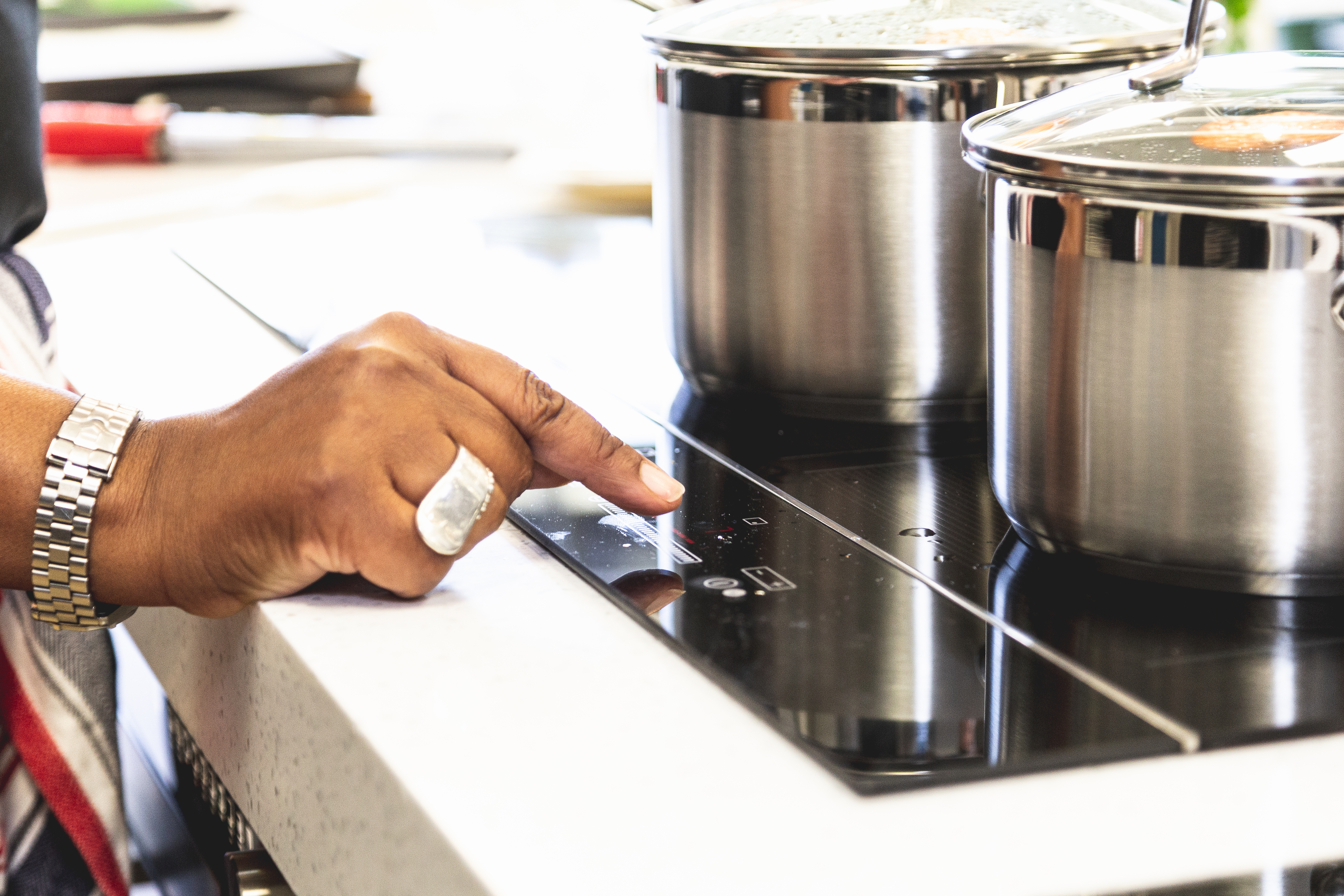 the dual zone cooktop and the 11 Function, Built in Pyrolytic Oven with CoolTouch door, plus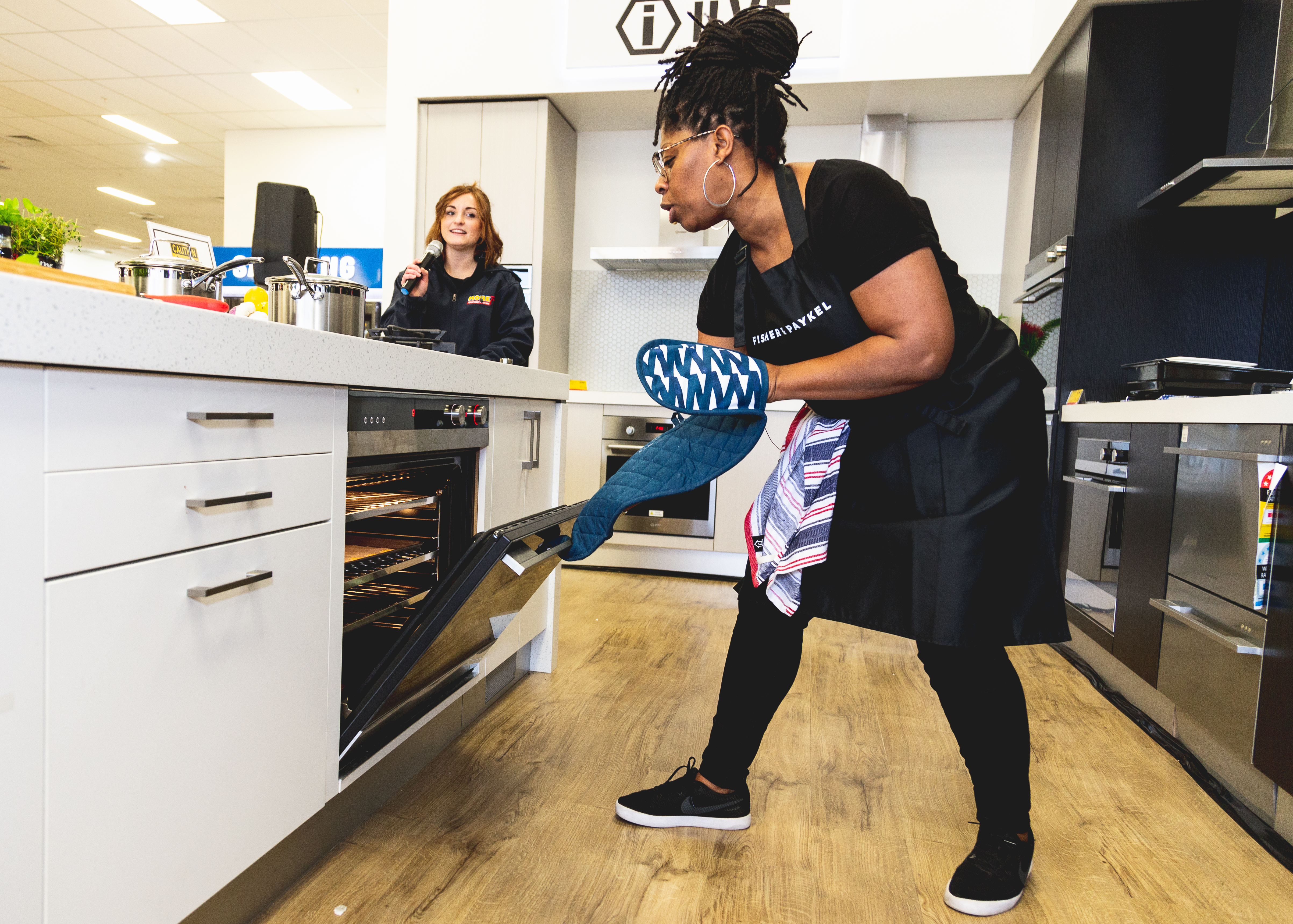 energy efficient cooking – lovely jubbly.
The 3rd dish of the day, a beautiful dessert : Spicy, Coconut Rice Pudding, 
with Chocolate Wafer and Affogato of Vanilio Espresso extraction (with pinches of cinnamon and cloves, wrapped around a sweet coconut cream custard, topped off with the strong coffee and hint of vanilla) yummo!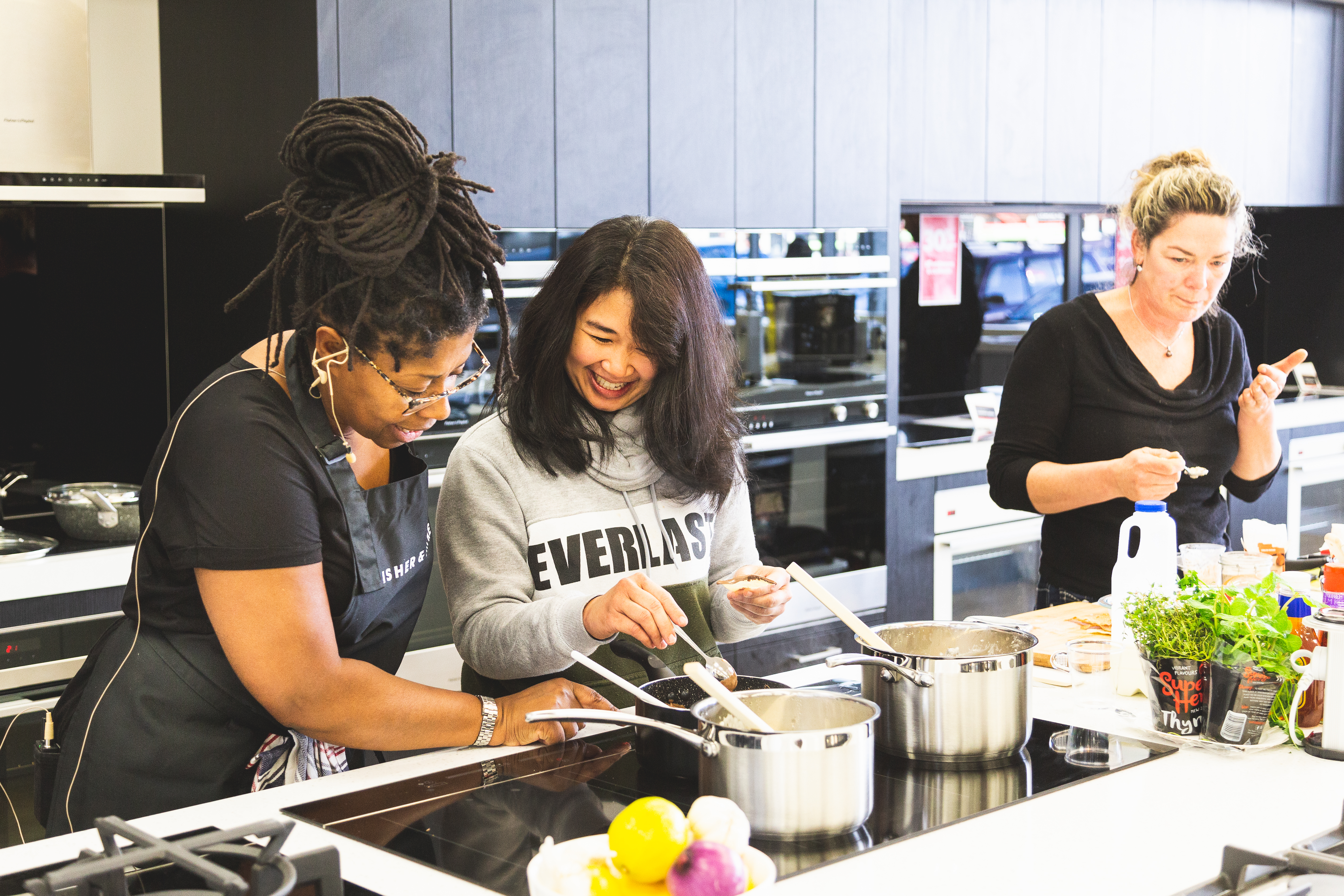 Here, customers had the opportunity to join me in the kitchen to cook, compete and win a Nespresso Latissima One Coffee Machine – worth over $400.
To get their hands on this incredible prize, they had to recreate the flavours of the dish, in their own style and also decorate the wafer with chocolate – a really fun and interactive way to get customers comfortable in the cooking centre and enjoying the space.
I had many offers to help judge this warm, sticky, sweet and gorgeous dessert, especially as it was freezing outside, with fresh snow dusted on the mountains.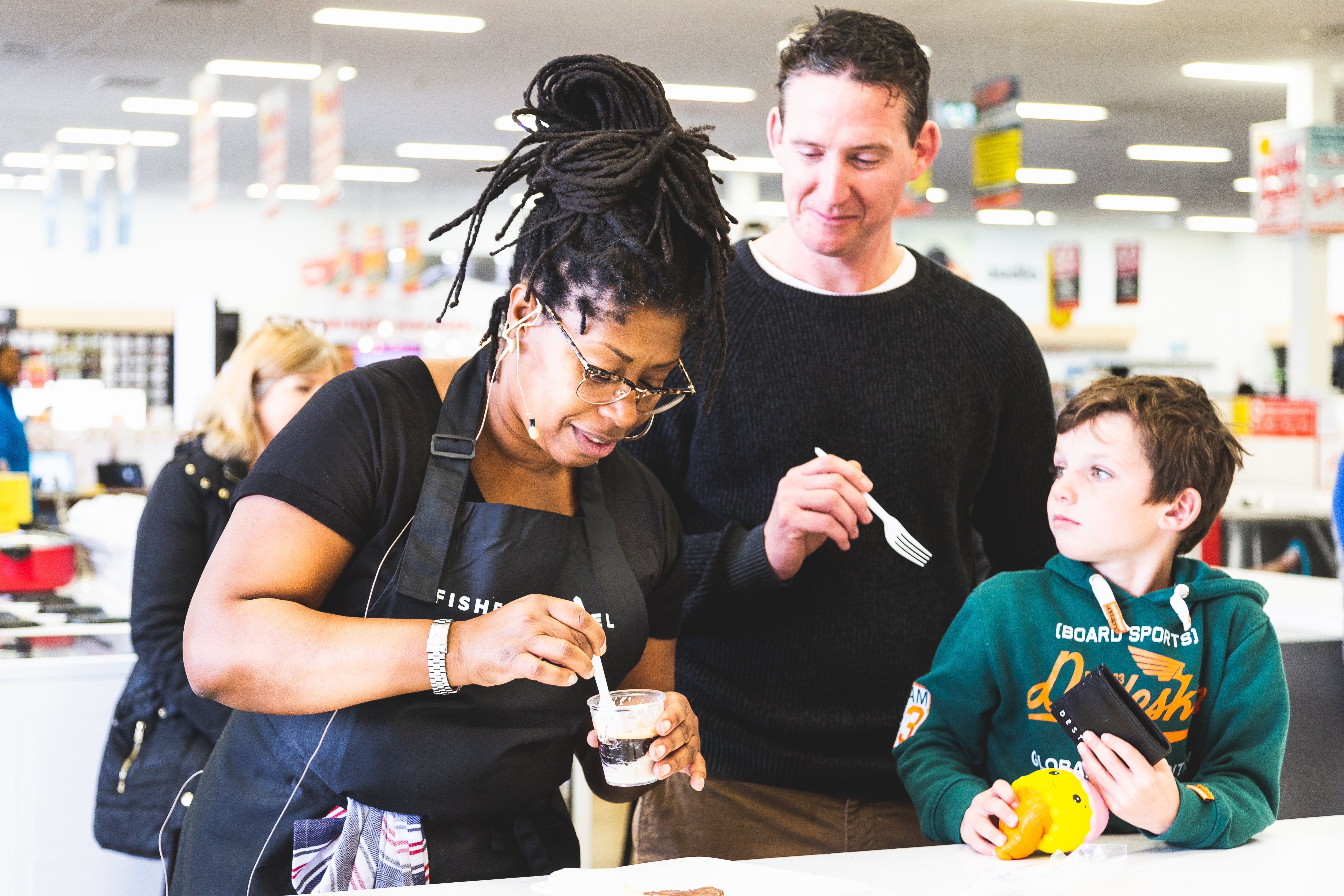 Lots of finger licking and the winners were absolutely chuffed with their prizes.
A fabulous day for the staff, customers and overall team at Noel Leeming Queenstown.  Thanks for the kit n caboodle Nespresso and of course the 5 star technology Fisher and Paykel.