Walk down Addington's busy, crazy and at times eclectic Lincoln Road and if you're 'hard stepping' you may miss the opportunity of a lifetime.
The Portershed Speciality Café is a refreshing glass of lemonade on a stinking hot day; a soothing head massage; a compliment that inspires blushes; a lush dark, velvety slice of cake, the whisper of a kiss and of course an award winning (Cafe of the Year 2018 : National Winner) very stylee and completely vegan / vegetarian café.
When you walk through the double doors, you leave the roar and chaos behind while the contemplative; relaxing vibe gently entices you into its richly calm embrace, like a long lost friend – ahhhh!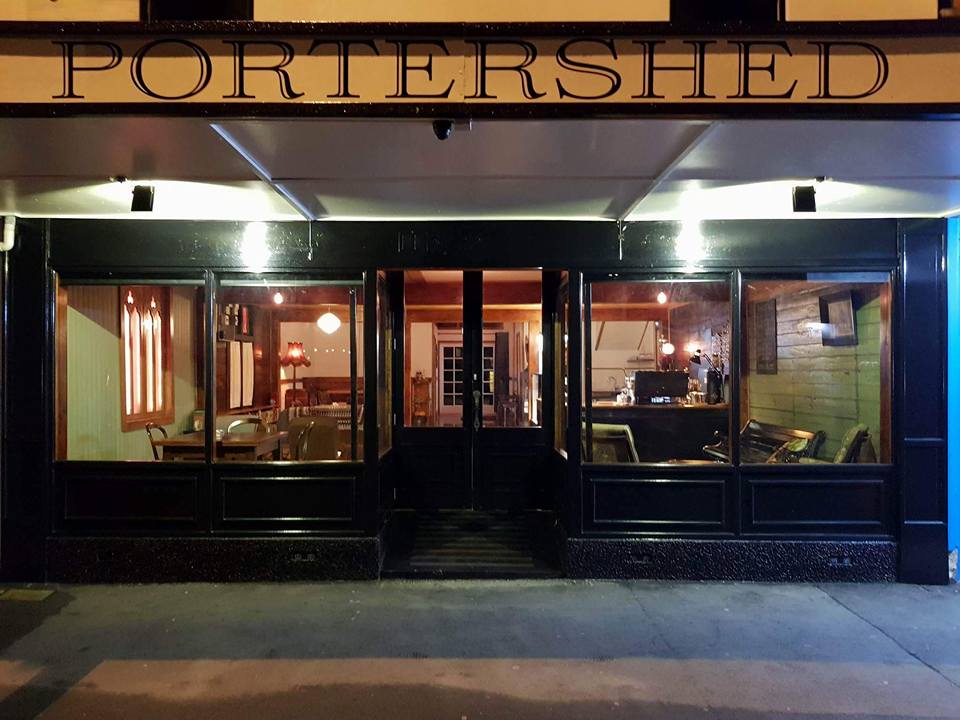 Back in the day, there used to be a TV show called Bagpuss.  It was a children's series about a saggy, old wise, cloth cat, who was a bit loose at the seams.  He lived in the window of a little curio shop on a high street, which through magic, invited in, only the customers able to slow down and take stock of the mindfulness of life.  Well to me, The Portershed Café is exactly the same.
Luckily for me, today, I felt the magic.
WHERE ON THE STREET: 332 Lincoln Road, Addington, Christchurch
FOODAGE: Where do I start. Well, firstly I'd like to compliment the genuine sincerity of the staff, who were open, smiling, full of positive energy and happy to adapt my lunch choice of Corn Fritters, replacing the side of soda bread with a delicious cheesy rosti – yum. 
Also, please take some time to listen to the music, which is very subtle until you find yourself tapping your feet and singing along (good choice there Portershed).
Ok, sorry, I know I'm supposed to be talking about the menu, so let's turn that carnivore frown, upside down and get cranking. 
The double sided spread is fabulously full of 'what to choose' moments including a daily 'Special's' menu. 
If you want to grab and go, the cabinet food is tantalizingly seductive with plenty to choose from whether savoury or sweet.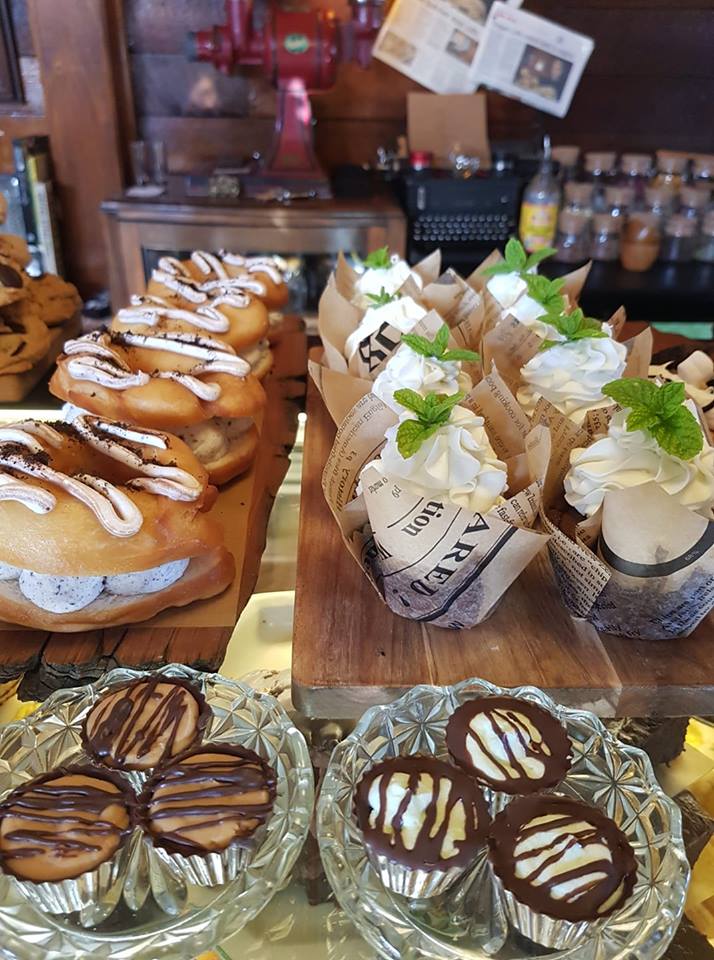 While basking in your new found 'non-muggle magic' check out the range of hot beverages, teas, shakes, chilled fridge selection and of course a beautiful palette of colourful latte's : Red & Green Antioxidant and Coconut Tumeric.
I also want to mention the many curio, glass fronted, antique cabinets housing a variety of items and ingredients from bottles of Hickory Liquid Smoke, Steel Straws, Lolly Mixtures, tins of Coconut Cream (for Whipping), Dehydrated Citrus slices and many, many more amazingly cool vegan deli delights.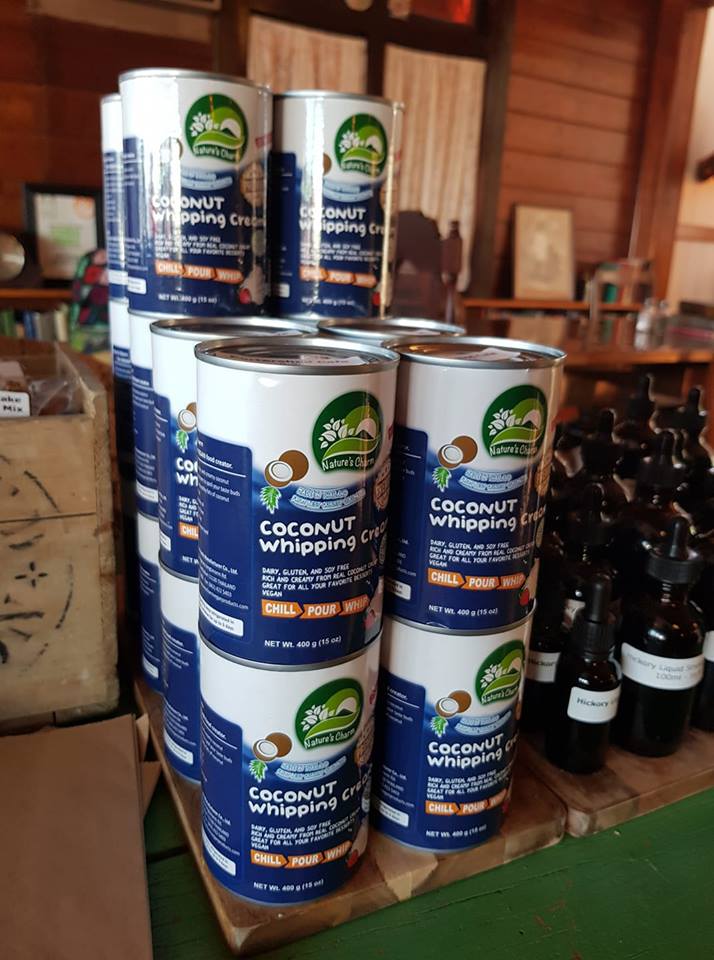 All hugged together by walls laden with a library of well-loved books.
HOW MUCH: The menu includes Housemade Ground Granola ($12), Acai Berry Bowl ($14) Breakfast Burger with water chestnut patty, dairy free cheddar hash, and all the greens and pickles ($16 + $4 with chips). 
I'll be returning for the 9 Curried Dumplings ($14) and the usual suspects to 'Add On' : hash, cheddar hash, toast, chips, fried tomatoes plus a few more (Nom, Nom).
As previously mentioned a beautiful selection of cold drinks : smoothies ($8.50), thickshakes (including salted caramel -$8.50 + an expresso shot $3.00), frappe, iced coffee and homemade ginger ale. 
If you're feeling like you need a pick-me-up try a Green Shot (wheatgrass, barleygrass, green pea, broccoli sprout, spearmint powder) to reboot your day.  Or engage with your inner vegan vamp – Red Shot (boysenberry powder) $3.50.
TIME MR WOLF?:  Opens 8am – 4pm : Monday – Saturday (closed on Sunday)
All in all, a thoroughly gorgeous experience.  Portershed Cafe I'lll be back, you've inspired me to slow my day down, to think less and to be and feel more.  Thank you.
If you're not a vegan and would like to try a new recipe, here's a link to my simple and divine Masala Spinach Risotto with Pan Fried Tofu, beautiful flavours and a wonderful dish to share. 
In the meantime, take care, cook with love and stay gold.