I've cooked in some cool places, but this one took the biscuit, here in Queenstown,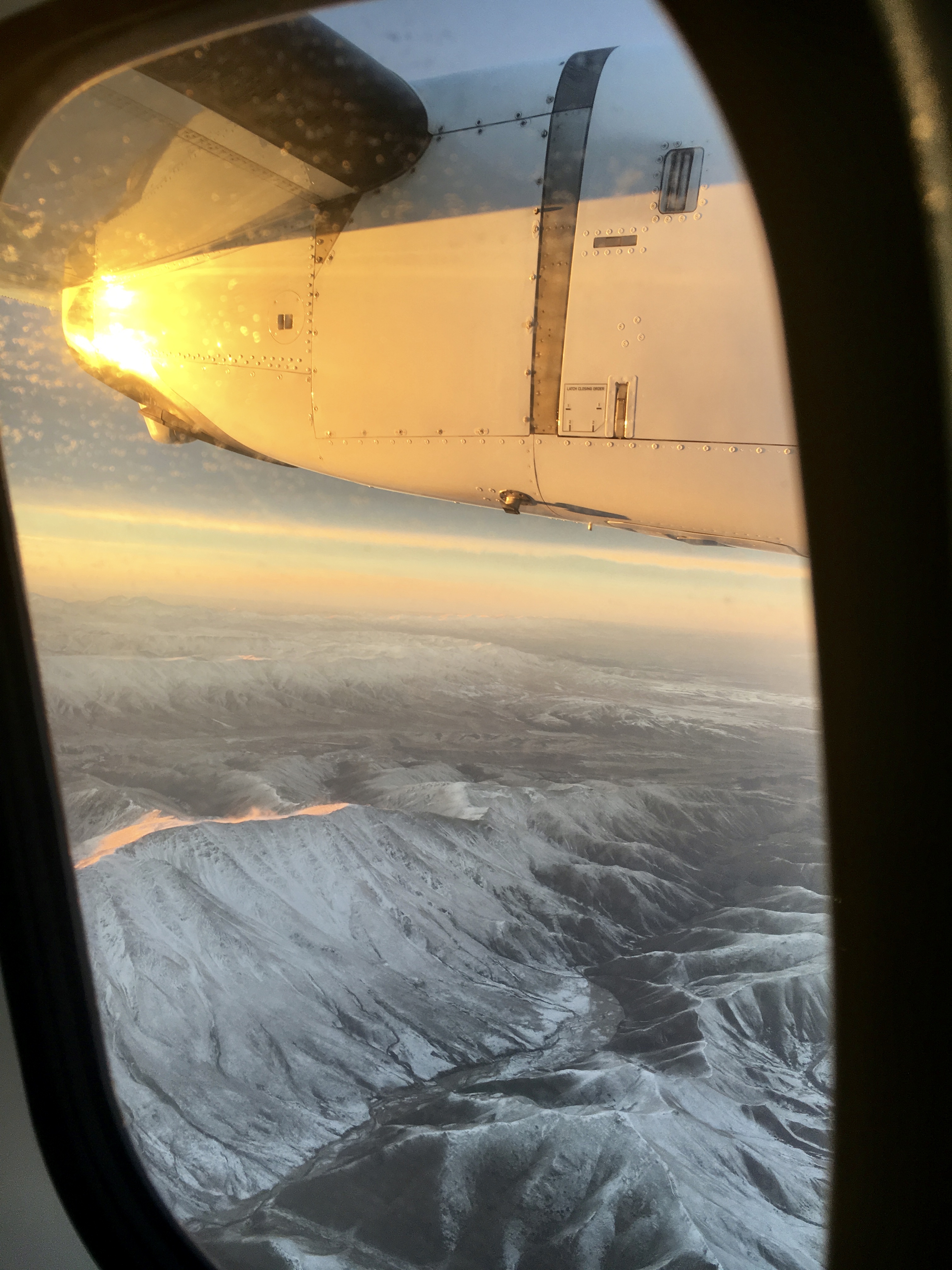 cooking on a European fire pit called an Ofyr at minus 4 degrees, with the snow capped Remarkable mountains in the background.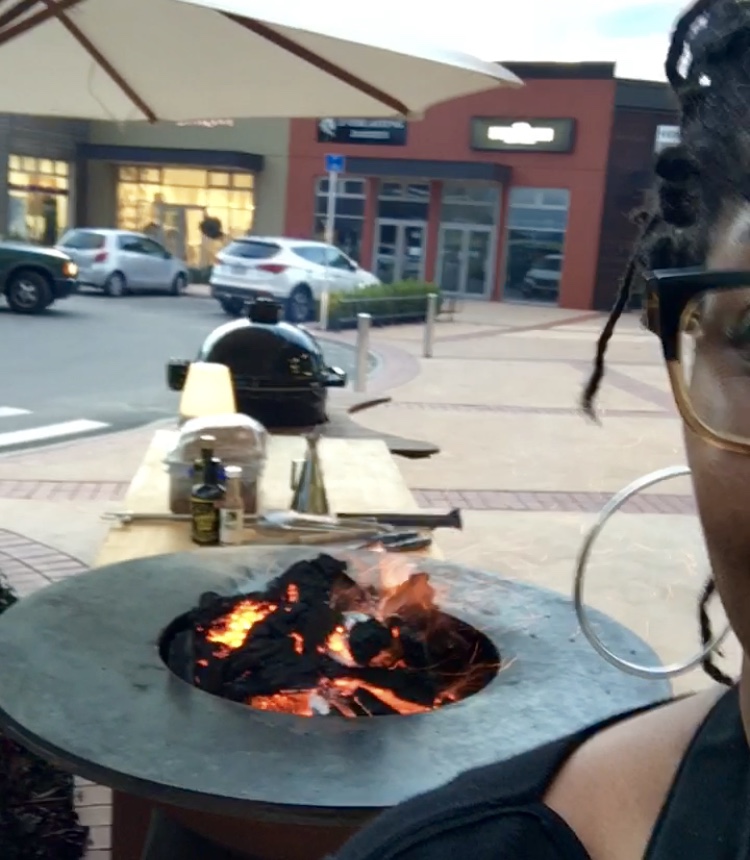 This different type of BBQ has a flat iron plate, you heat with wood and charcoal to the desired temperature.  The plate is designed so all the oil and fat run into the centre, thus the plate can remain clean and hot.
At this particular event, I was cooking for a select group of VIP clientele for Kouzina, a high end store in Queenstown and Auckland providing top quality kitchen appliances from international brands for indoor and outdoor.
To cook outside in such cold conditions, I had to go to a specialist jacket store and rug up!!!!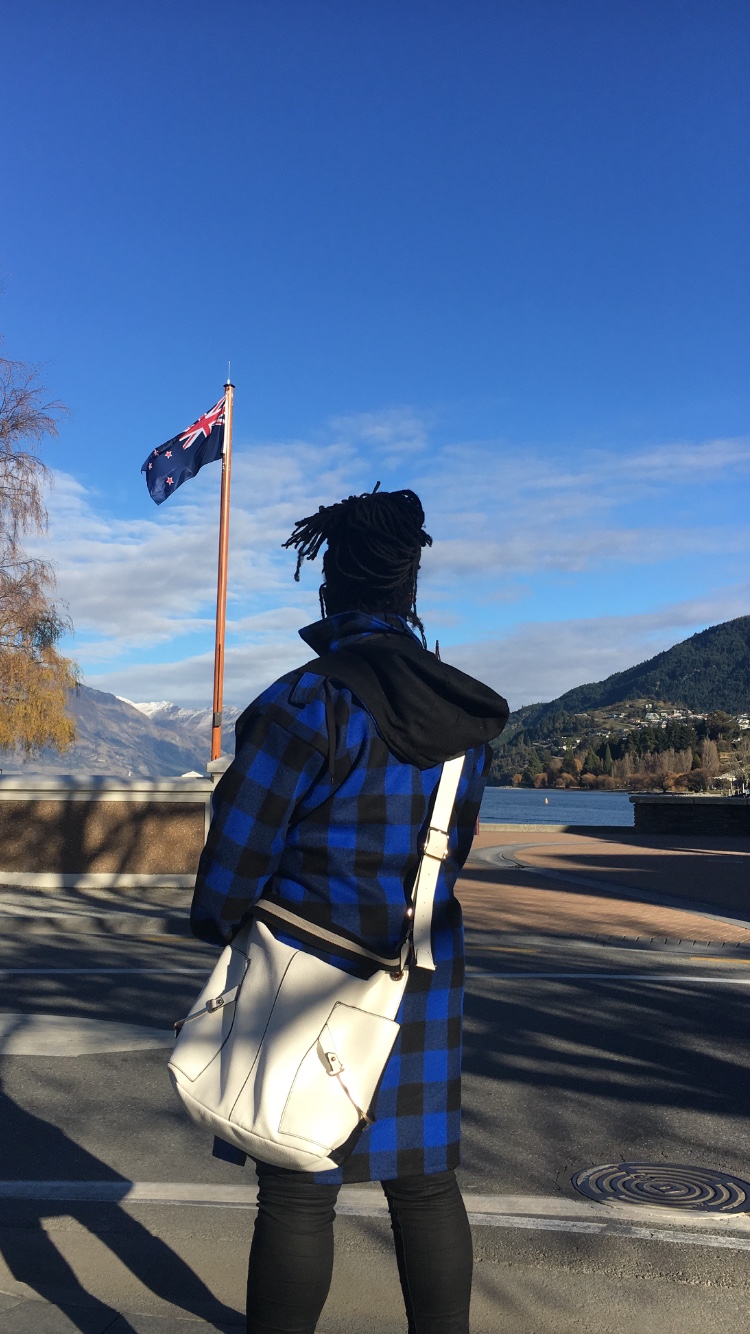 My very first Swanndri (for those non kiwi's amongst us this is an iconic Kiwi work jacket)
My menu was pretty simple, a selection of canapés, pea guacamole on parmesan wafers, smoked & roasted pumpkin & coconut cream soup shot with sesame grissini stick…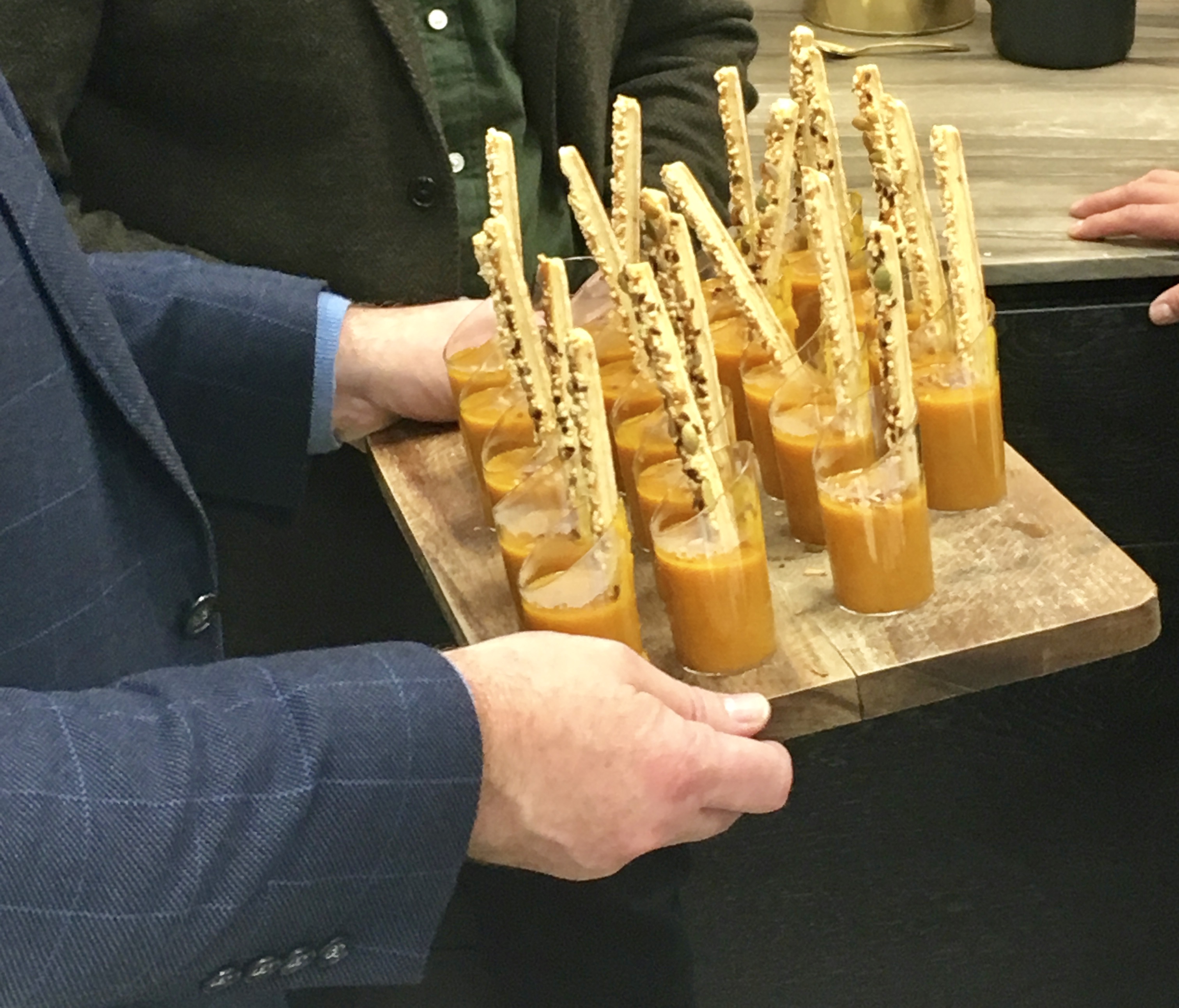 …jerk chicken with coconut cream slaw and…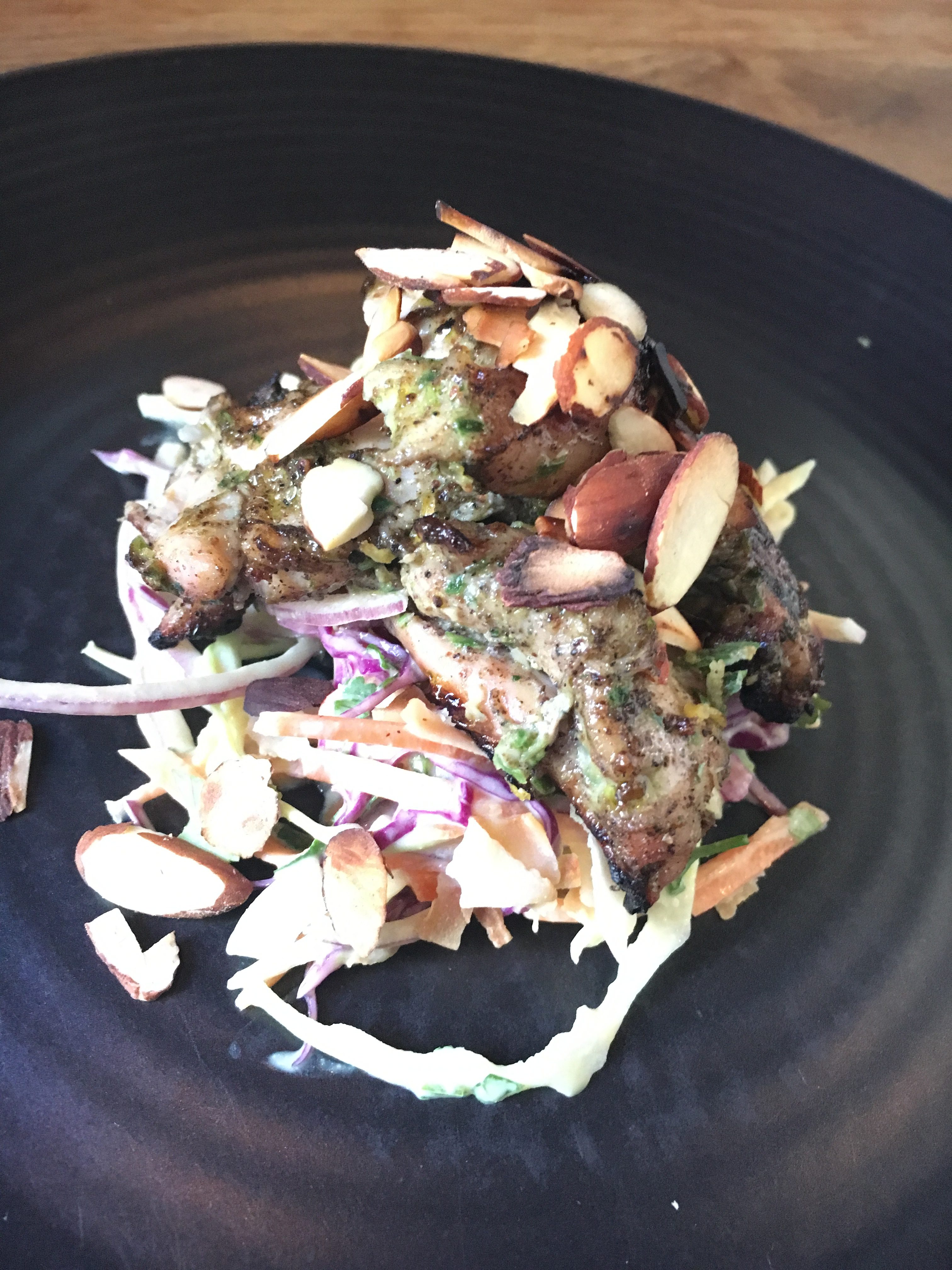 … spi-cky (spicy – sticky) grilled prawns with pineapple salsa with fresh herbs.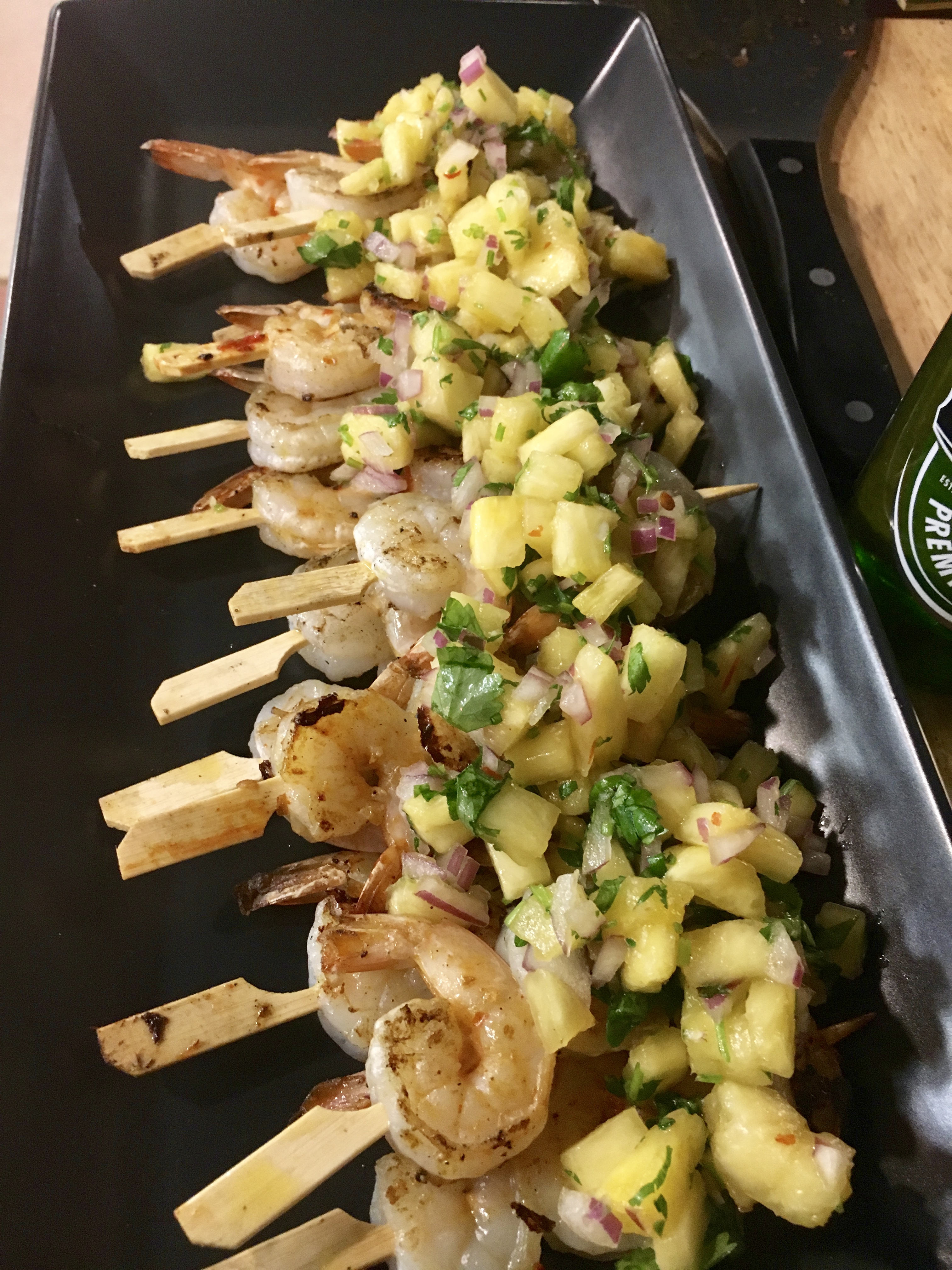 As well as lamb racks and salsa verde (soz no picture they were gone-bananas as soon as the fat hit the grill – good for me – NOT so good for you).
If you've never been to Queenstown then, you're missing out on, what I believe to be one of the most beautiful parts of the world. The lake, mountains, landscapes as well as the food, wine, skiing and extreme adventure sports is something to behold.
Early the morning after, I had a chance to go for a stunning drive with my friend and we followed this spectacular sight…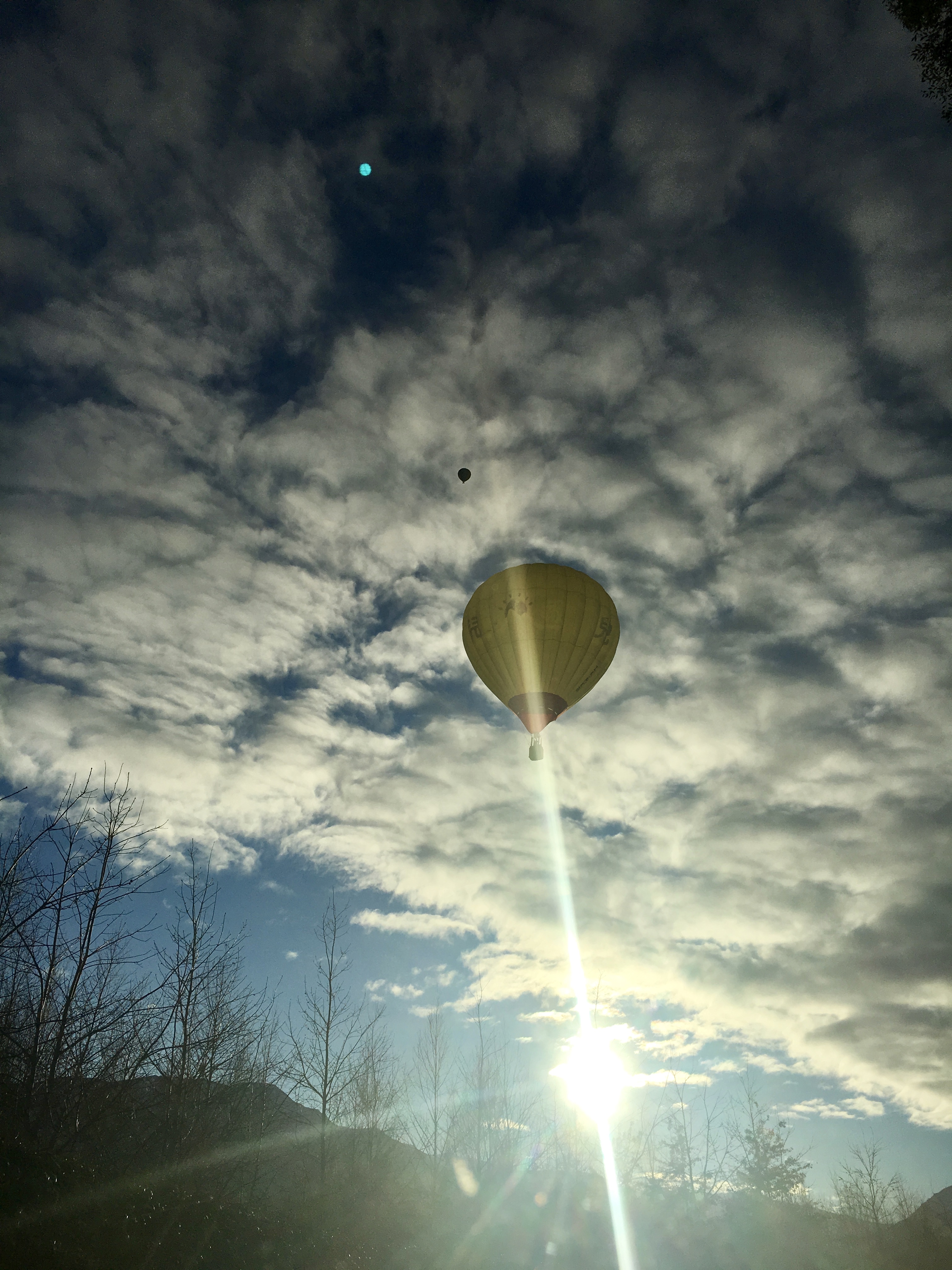 all the way to breakfast.