I had the best time recently visiting a few Countdown stores to sign books, cook up a storm and parlay with customers and Countdown staff.
My main objective, to promote the new Feed Four for $15 cookbook – over 100 fantastic recipes for you, your family, friends, flatmates and the book is great value at only $15 (of course!).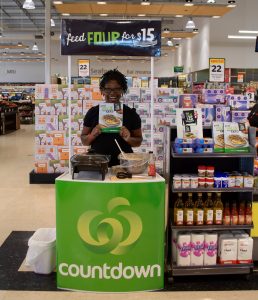 My amazing, in store demo sous chef, the lovely Colleen from the InGroup, such a fab tag team,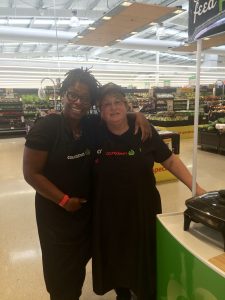 Rolleston and Hornby customers were charmed, fed and we had the best time inspiring new customers, discussing hints, tips and FFF$15 recipes..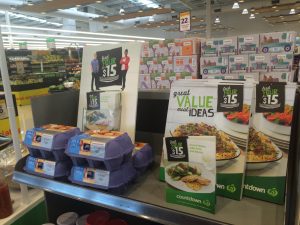 These recipes are so simple, so delicious and so good, they can be easily prepared, check me out, queen of the frypan…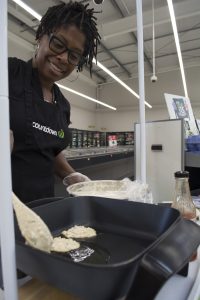 Of course, I personally signed, more then a few cookbooks too…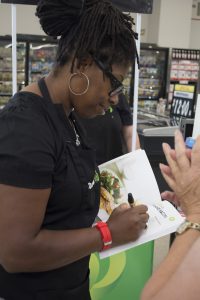 Then we were off to visit Riccarton at Bush Inn and Church Corner, this time my in house sous chef, the lovely Ash (OMG, we had such giggles and nibbles)..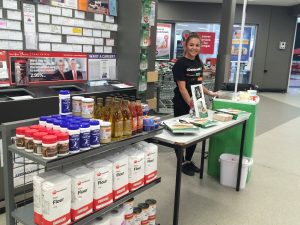 Countdown customers are the best, always up for a hug and a laugh…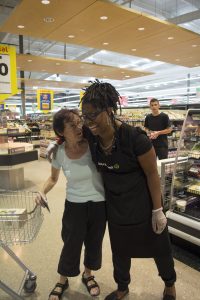 So many selfies, but this one is my favourite, with some Villa Marie students in to purchase some ingredients, celebrating Brooke's (the one at the back in the glasses) birthday – who had to cook her own morning tea…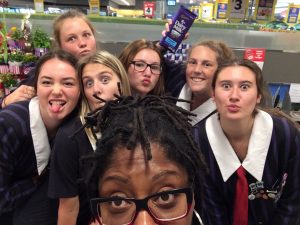 Next stop Ferrymead and Eastgate……