Exciting times for you and me, because if you're reading this, you either have a bottle of my Hot Chilli Sauce and / or my beautiful Jerk Marinade.
Every week, I will be adding my hints and tips on how to include both products into your pantry and every day life where cooking and eating is concerned.  These products are not only versatile, but delicious and including them in your household is really easy AS.
Life is pretty dull without either chilli or spice, so let's go:
Spicy Mayonnaise:
Add a splash or more if you like to 1/2 cup of your favourite mayonnaise.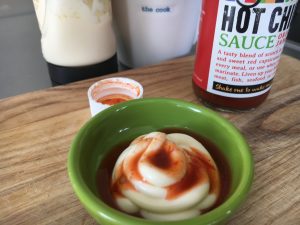 Spicy Bloody Mary:
150ml tomato juice, enough vodka (!), dash Worcester sauce, 1 tsp Jax Chilli Sauce, 1 tsp celery salt, 1/2 tsp mustard powder, salt & pepper and garnish of your choice (I love the freshness of cucumber – also cuts right through my hangover!!)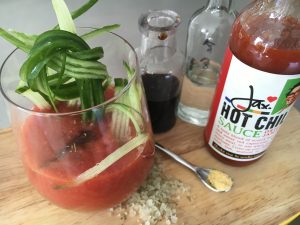 Sunday Morning Scrambled Eggs:
Fluffy, spicy and with a little texture. I add chopped spring onion, a little cheese ….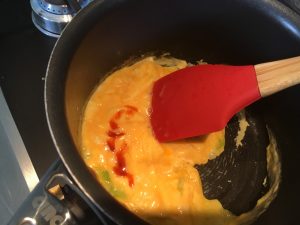 and a good dash of Jax Chilli Pepper sauce to help me ease into Sunday nice and slow.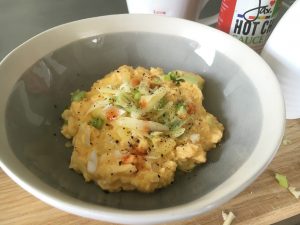 Spicy Salad Dressing:
For a bit of extra personality, I sprinkle a little over a dressed salad, so you get a little heat with every cool bite.