People always seem to want to give me shoe advice: "hey you're wearing odd shoes"….
… actually, no I'm not. 
I wear the shoes that make me happy and, I have lots of pairs… so.. I just wear what I like, depending on the weather, mood, outfit or scarf holding back my dreads.
It doesn't matter if they're black or white, if I'm in the garden, 
or going to a meeting. I look down and smile, smile, smile.
The 'right' shoe is always the lead for the day.  
When I look down, they make me smile; tell me a lot about other people, instigate the most amazing conversations and ultimately, I dress to impress myself.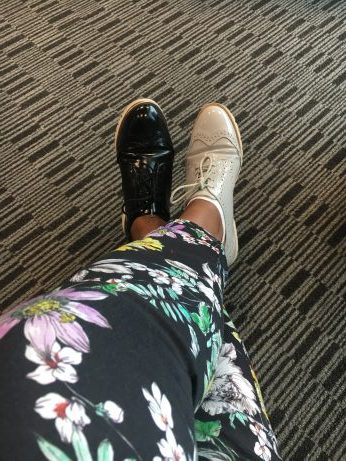 Sometimes I wear socks…. which literally messes with people's minds.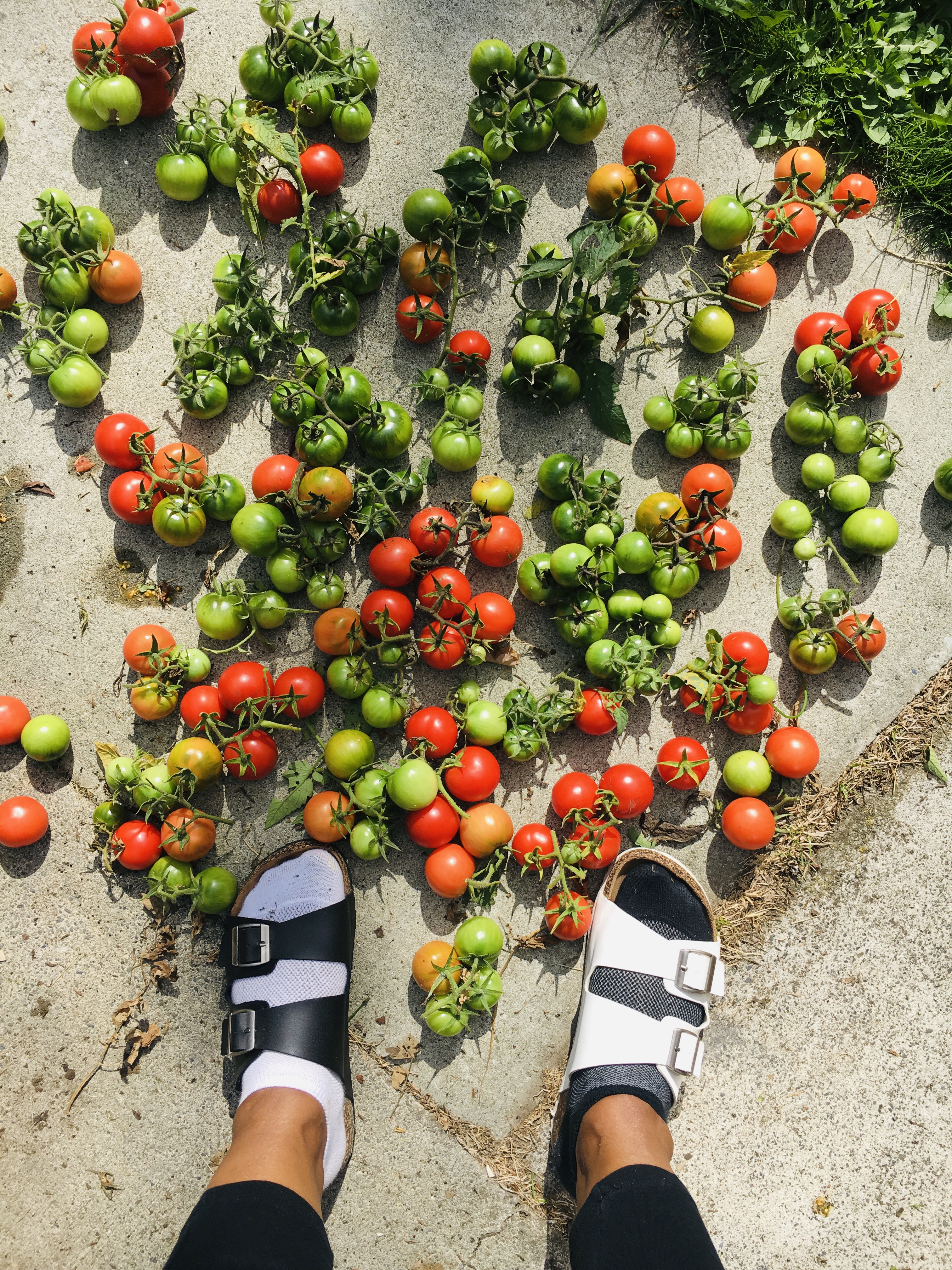 But mostly, this combination is my favourite.